NARO-Mak18 Ends by Tabling 15-point Conference Communique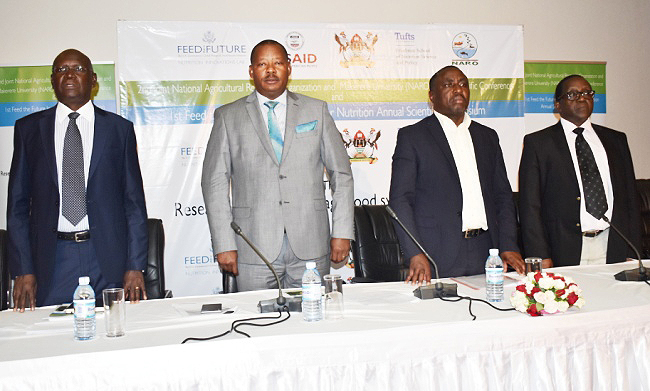 The 2nd NARO-Mak Joint Scientific Conference successfully ends with 15 point Conference Communique tabled before the Agricultural Minister for policy guidelines.
The 2nd Joint NARO-Mak Joint Scientific conference & 1st Feed the Future Innovation Lab for Nutrition Annual Scientific Symposium successfully ended on Thursday, 15th November 2018 at the Speke Resort Munyonyo.
The four day conference that started on 12th November 2018 under the theme "Research for Innovative Agri-Food Systems and Nutrition" was closed by the Minister of Agriculture Animal Industry and Fisheries represented the state Minister for Agriculture Hon. Christopher Kibazanga.
Earlier, the conference Organising committee represented by Dr. Alice Turinawe from Makerere University's Department of Agricultural and Natural Resource Economics tabled a summary of the conference proceedings culminating in a 15 point Communique for policy guidelines. They include:
Integration of Information and Communication Technology (ICT) in agricultural value chains for detection and management of pests and disease and assessment and manipulation of soil characteristics for appropriate crop management e.g. use of drones.
Policy and strategies for enhancing intake of quality and safe food, with emphasis on formulation and/or implementation of appropriate standards and regulations.
Supportive policy frameworks for comprehensive nutrition education of both the grassroots urban and rural consumers of agriculture-based and other foods and food products backed by market power.
Prioritise investments that improve quality of people through nutrition and healthy diets
Strengthen implementation of strategies for reducing post harvest losses and waste along the value chain
Need for embracing the spirit of multi-sectoral planning and implementation of government development programs along the value chain.
Provision of adequate and reliable funding to research for timely delivery of technological solutions for the continuously growing and dynamic society needs. Similarly, sustainable funding is required for science communication and user education so that results effectively get to the intended beneficiaries. There is need for a paradigm shift in methods of delivering information to farmers and related value chain actors.
Develop and enact programs for mind frame change for transformation of the youth to actively engage in agri-entrepreneurship.
Enabling policy and strategies for transiting agricultural research to industrial products via incubation and industrial parks.
Policy measures to encourage the agro-based private sector to support government in funding agricultural research to ensure the sustainability of research funding.
The need to reconstruct a national extension system that is organic, holistic, equitable and transformative.
Need for a model of agriculture that is sensitive to economics, food security, ecology and society issues. Not a one size fit all i.e. large scale farming may not be appropriate for everybody.
Need to identify and pick good practices from both the traditional and modern concepts of agriculture and develop a model suitable for African situation. Otherwise the binary concept of traditional vs. modern is misleading.
The need for leadership/governance in every relevant sector to keep an eye on the evolution of gender and extension concepts and provide for adjustments as society needs change.
Strengthen existing institutions to effectively protect the agricultural sector against counterfeits including inputs especially seeds.
In his remarks as State Minister, Hon. Kibazanga described as challenging, the evidence-based results indicating the levels stunted, underweight or obese children, as well as statistics of the population going hungry, despite the fact that Uganda is gifted by nature.
"I attended the side event and they told us that the level of stunted children is at 33%, Underweight children are at 14%, while obesity is at 28% and all this with 3billion people going hungry worldwide! As the Ministry of Agriculture, we are guilty". The minister exclaimed.
The minister commended NARO, Makerere and collaborating institutions for not only organizing the conference but also discussing food and nutrition as an important aspect that directly and indirectly impacts on the development of the economy.
"I wish to commend NARO and Makerere University with their partners and the organizing committee for the job well done. Agriculture is one of the most diverse sectors in this country and as Minister, I have a great appreciation of the logistics and human resources required to pull off a conference of this magnitude. This is another step in the right direction for Agriculture in Uganda and I therefore congratulate all the stakeholders for the job well done", the Minister said.
Hon. Kibazanga said Agriculture is one of the opportunities identified by our Uganda Vision 2040 that needs to be strengthened in order to achieve faster socio-economic transformation.
In this regard, he said, Government set out to: invest in the development of all major irrigation schemes in the country; ensure continued investment in technology improvement through research for improved seeds, breeds and stocking materials; and invest in the development of the phosphates industry in Tororo so as to reduce the cost of fertilizers.
"Government has additionally set out to: reform the extension system in the country to increase information access, knowledge and technologies to the farmers; ensure that land fragmentation is reversed to secure land for mechanization; collect adequate agricultural statistics; improve weather information and its dissemination and intensify environmental control measures to halt the decline in soil fertility," He said.
The minister pointed out 16 irrigation projects the Government has under construction in different parts of the country to fulfil its promises to the people. These included: Doho phase II in Butalejja district; Mubuku phase II in Kasese district; Wadelai in Nebbi district; Tochi and Ngenge in Oyam district; Atari in Bulambuli and Kween districts and Katete in Kanungu district among others.
He expressed happiness that throughout the course of this joint scientific conference, researchers and participants were engaged in dissemination and discussion of findings that are in line with Government's interventions to improve agricultural productivity across the value chain.
The Vice Chancellor Makerere University represented by Prof. John David Kabasa thanked researchers, students, agriculturalist, veterinarians and other stakeholders in the agricultural sector from Uganda and the Diaspora for coming together to exchange research findings and information on various aspects of agriculture production and productivity in a changing environment.
Prof. Nawangwe reaffirmed Makerere University's and the National Agricultural Research Organisation (NARO)'s commitment to contribute to national development through advancement of agricultural research.
"As Makerere University, we are constantly challenged that it is not good enough to conduct cutting edge research but also equally important to find the most appropriate and beneficial ways to disseminate the findings thereof. This conference is the second effort to do just that in partnership with NARO".
Prof. Nawangwe expressed hope that the participants have had an opportunity to strengthen partnerships and collaborative networks with other key stakeholders so as to continue research and find lasting solutions to the challenges in the agricultural sector and its interfacing areas.
"I do therefore, expect that the outputs of this conference will cumulatively and going forward in a supportive environment enhance livelihoods as set out in the conference theme.
"In addition, the partners who participated in the parallel exhibition to sensitize the consumers about products that are presently being applied by primary producers in agriculture are expected in the future to outlet more of the products to a more informed clientele.
"I am sure participants have interested and fostered relationships with industrial partners that will last and contribute to the development of a vibrant agricultural sector.
"Let me also take this opportunity to commend the chairpersons, rapporteurs and the presenters of all sessions that covered the various subthemes. You did a wonderful job and the conference was indeed a success.
"I note the cross cutting contribution of the knowledge exchanged under each subtheme and I challenge NARO, Makerere, Tufts University and other research and educational institutions to increasingly undertake research and innovation initiatives in these sub-themes in line with their mandates", Prof Nawangwe commended.
The Vice Chancellor also thanked the Principal College of Agricultural and Environmental Sciences (CAES) Prof. Bernard Bashaasha, the Deputy Director NARO Dr. Imelda Kashaija and other partners for organising this conference.
Equally, Prof. Nawangwe extended his appreciation to USAID Feed the Future Innovation Lab, TUFTS University, Global Panel for Agriculture and Food System for Nutrition and NARO and other partners for supporting this conference and exhibition.
The Chairman Board of Directors, NARO, Prof. Joseph Obua appreciated the partnerships between Makerere University and his Research Organisation and the efforts to bring on board the international partners, expressing hope that more will be attracted in the 2020 conference, including the Ministry of Science Technology and Innovation.
Reflecting on the Minister opening remarks on day one and his emphasis for researchers to help the country realize its target of exporting 20million bags of coffee by 2025, Prof. Obua advised government to think of exporting value added coffee rather that coffee beans, so as to create more jobs, income for farmers and earn more foreign exchange.
He also asked government to support the development of an Intellectual Property policy to protect technologies.
Prof. Obua identified other areas that require attention such as the weak research-farmers linkage curtailing uptake of research products, and the weak research-industry linkage.
Report compiled by;
Jane Anyango;
Principal Communication Officer CAES
Follow #NAROMAK18 on Social Media for related information
Veteran Professor changed Makerere and Higher Education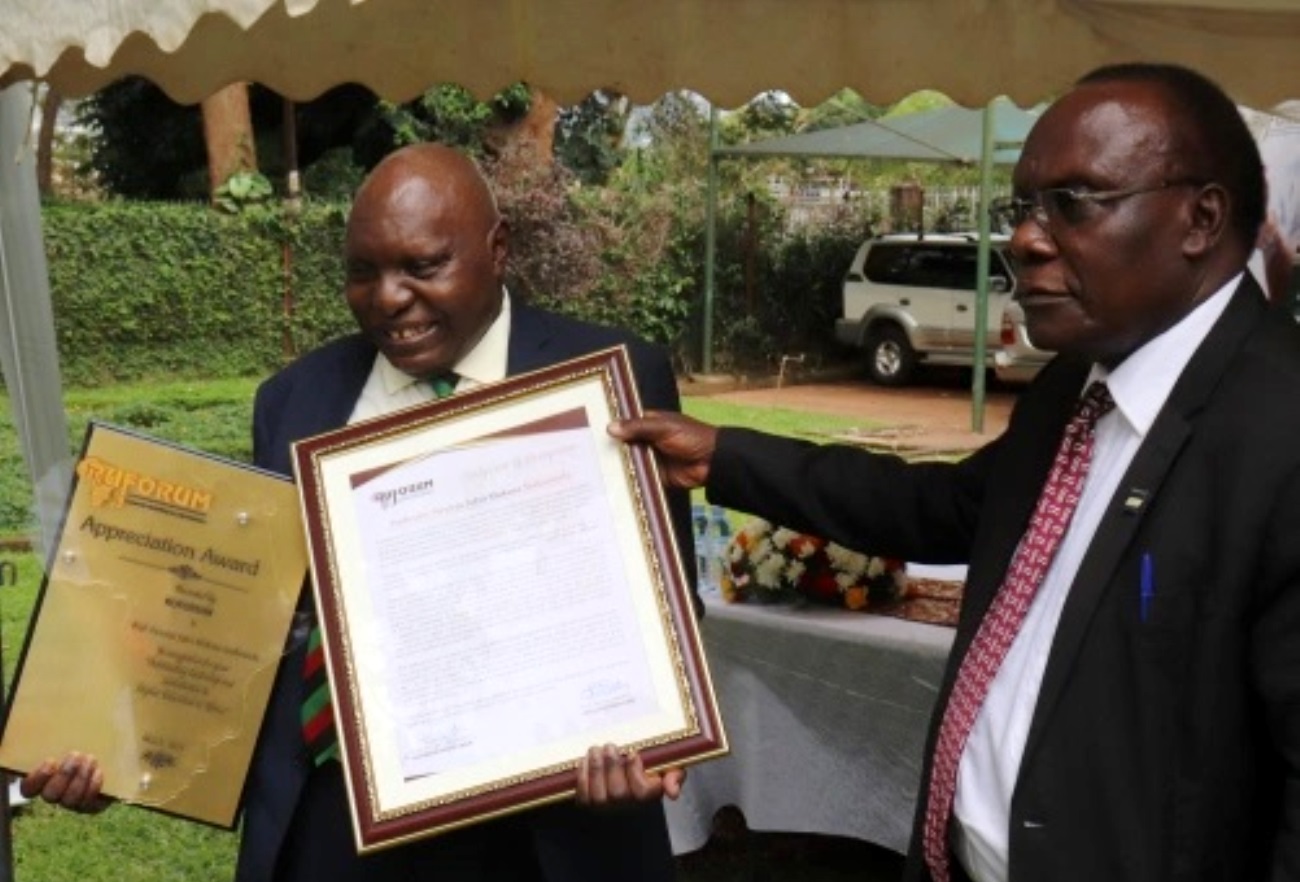 When Professor John Ssebuwufu ambled up to receive a certificate of recognition for his 'exceptional' contribution to higher education from the Regional Universities Forum for Capacity Building in Agriculture (RUFORUM) at Makerere University (MU), he was thinking of many things, such as rewarding staff, that he could have done differently to impact university education more.
But he did what he could have done, under the circumstances.
He presided over MU (in 1993) when student enrolment was 5,000 and left in 2004 when the population was surging to more than 15,000.
He emphasised the use of information communication technologies in almost all the institutions he had been involved in and sent many academic staff on exchanges to boost research and innovation. Now, more African universities engage in ground-breaking research.

So, he proceeded to accept his recognition and make his acceptance speech, which was mostly about gratitude.
Ssebuwufu, 74, who is currently the chancellor at Kyambogo University and the vice-chancellor of the University of Kisubi, is credited for his exemplary leadership and pragmatic methods that have shaped higher education in Uganda and Africa as a whole.
Japan Africa Dream Scholarship (JADS) Program 2021/2022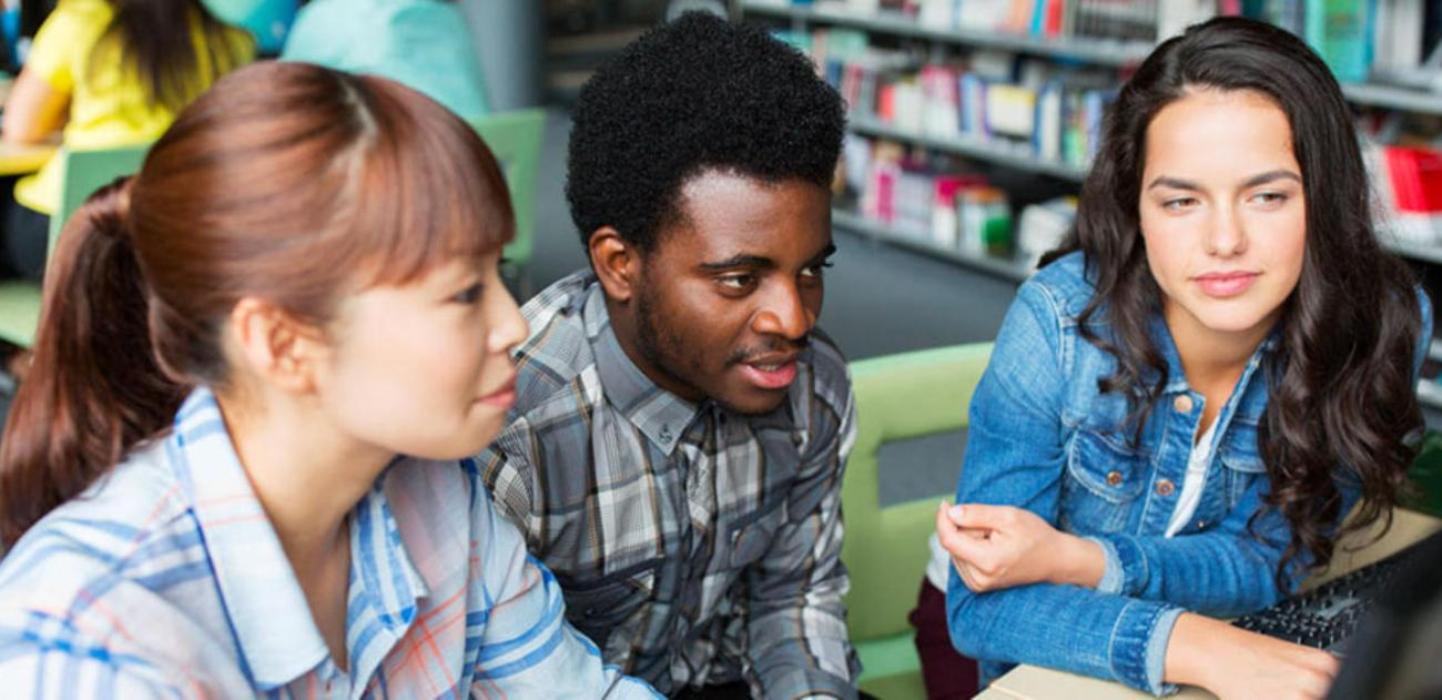 The Japan Africa Dream Scholarship (JADS) Program is a capacity building project by the AfDB and Japan which was initiated in 2017 with the aim of providing two-year scholarship awards to highly achieving African graduate students to enable them to undergo post-graduate studies (i.e. a two-year Master's degree program) in selected priority development areas on the continent and Japan. The overarching goal the AfDB and the Government of Japan seek to attain is to enhance skills and human resources development in Africa in under the Bank's High 5s agenda (i.e. "Feed Africa", "Light up Africa", "Industrialize Africa", "Integrate Africa" and "Improve the quality of life of the people of Africa") and key Japanese development assistance initiatives. JADS core areas of study focus include energy, agriculture, health, environmental sustainability, and engineering. The program also seeks to promote inter-university collaboration and university-industry partnerships between Japan and Africa. Upon completion of their studies, the JADS scholars are expected to return to their home countries to apply and disseminate their newly acquired knowledge and skills in the public and private sectors, and contribute to national and continental socio-economic development.
About the JADS program
The JADS Program is open to applicants from AfDB member countries with relevant professional experience and a history of supporting their countries' development efforts who are applying to a graduate degree program in energy development and related discipline. The program does not provide scholarships to any other graduate degree program.
The scholarship program provides tuition, a monthly living stipend, round-trip airfare, health insurance, and travel allowance.
Upon completion of their studies, the beneficiary scholars are expected to return to their home countries to apply and disseminate their newly acquired knowledge and skills, and contribute to the promotion of sustainable development of their countries.
Who is Eligible to Apply?
The program is open to those who have gained admission to an approved Masters degree course at a Japanese partner university. Candidates should be 35 years old or younger; in good health; with a Bachelor's degree or its equivalent in the energy area or related area; and have a superior academic record. Upon completion of their study programs, scholars are expected to return to their home country to contribute to its economic and social development.
Application Procedures
Applicant requests for information and application forms and procedures from the chosen JADS partner university. For any inquiries, please contact JADS@AFDB.ORG
Applicant completes required documents and sends them to the university.
University evaluates and selects applicants.
University sends selected candidates to the AfDB.
AfDB reviews submissions from universities, prepares and approves the final list.
AfDB contacts selected awardees, and informs the universities.
WHS Regional Meeting Africa 2021: Finance Chairperson's Update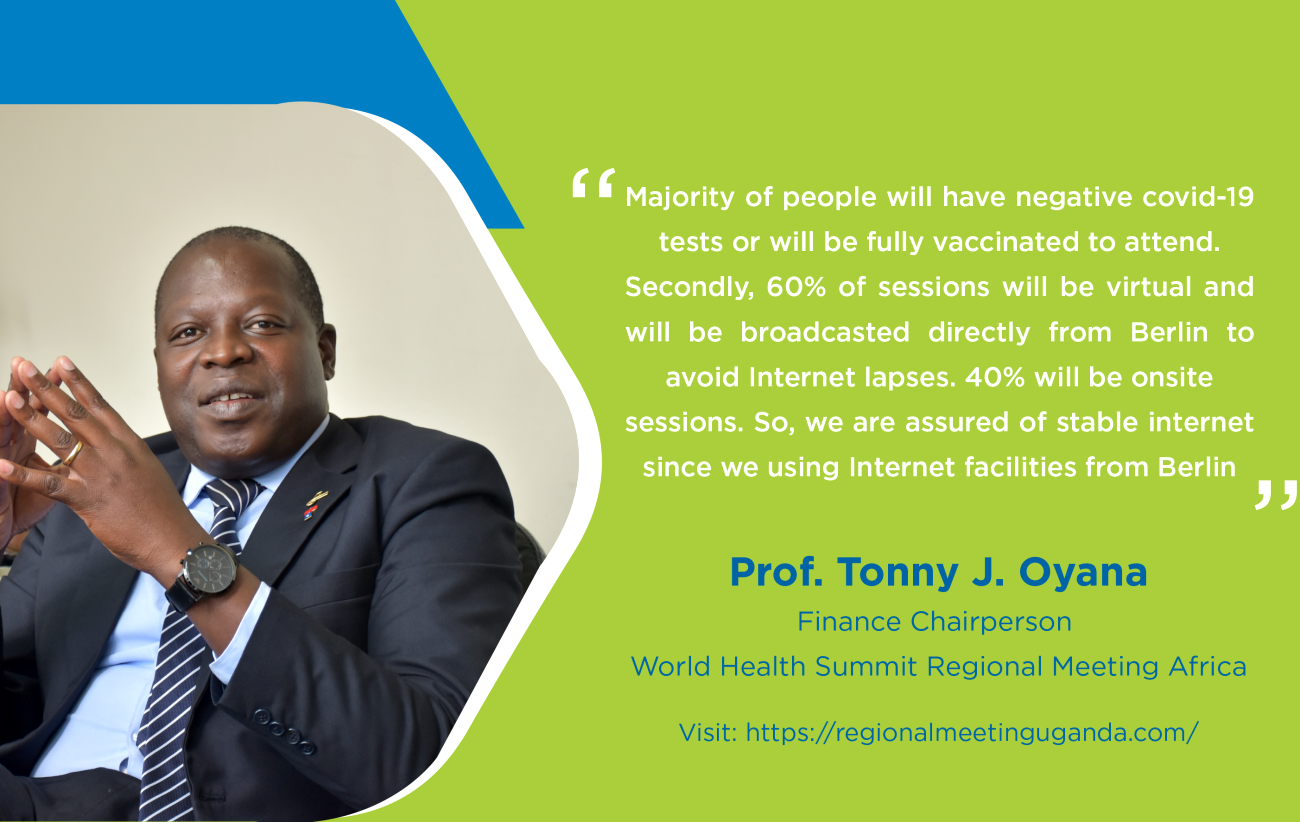 SOPs: Our plan is to have 200 sets of people in different spacious rooms…

Prof. Tonny j. oyana, finance chairperson whs regional meeting africa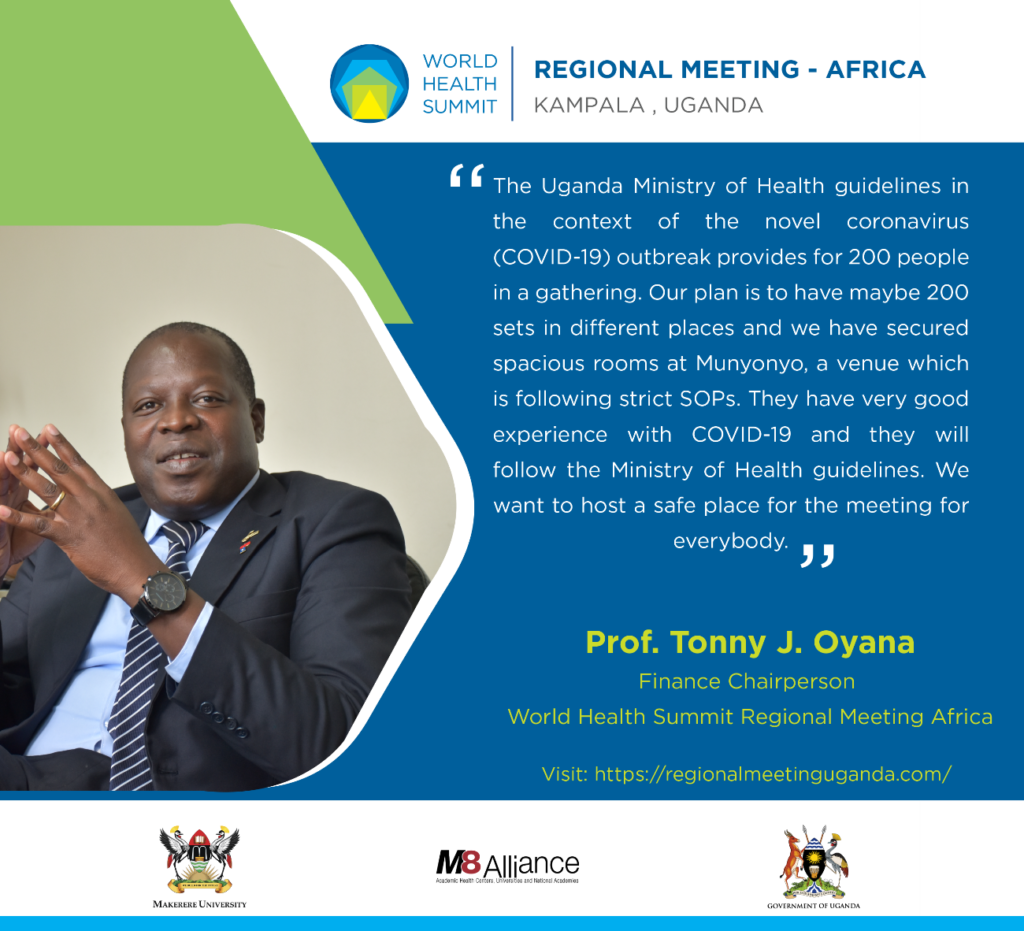 We are sincerely grateful to our sponsors…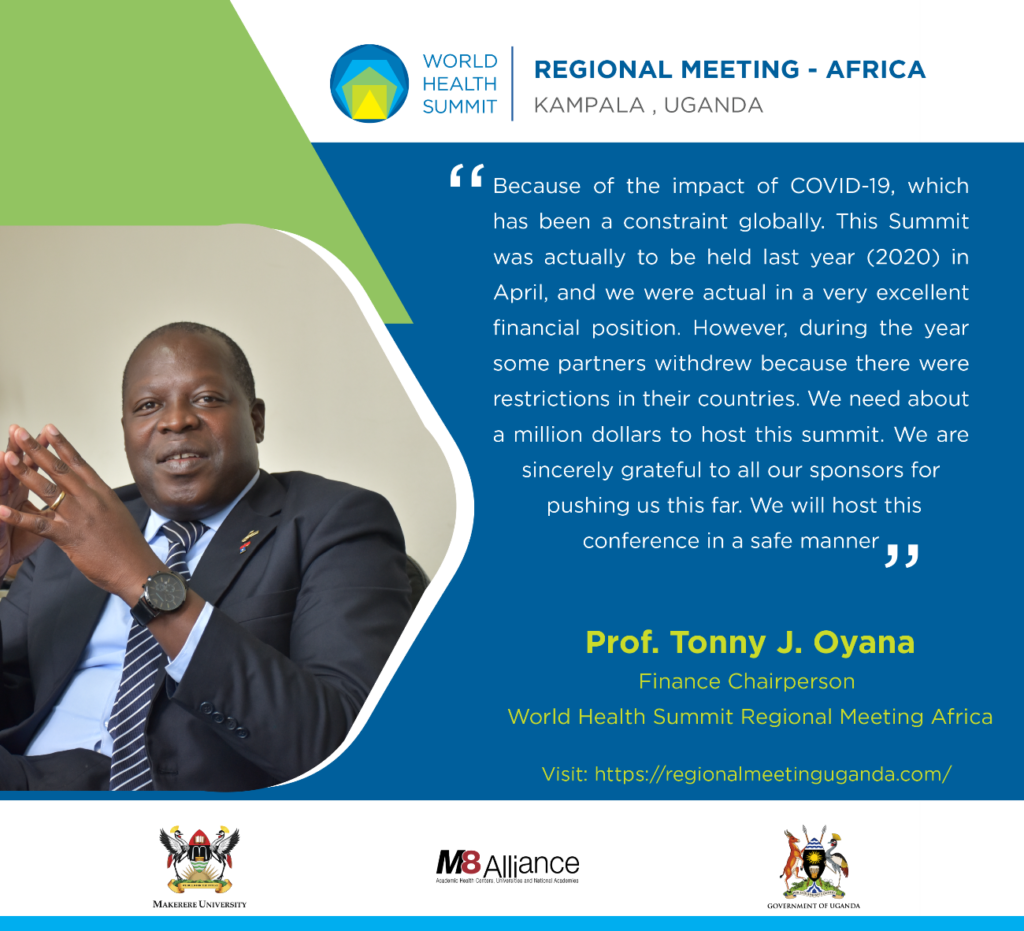 Over 15 core sponsors…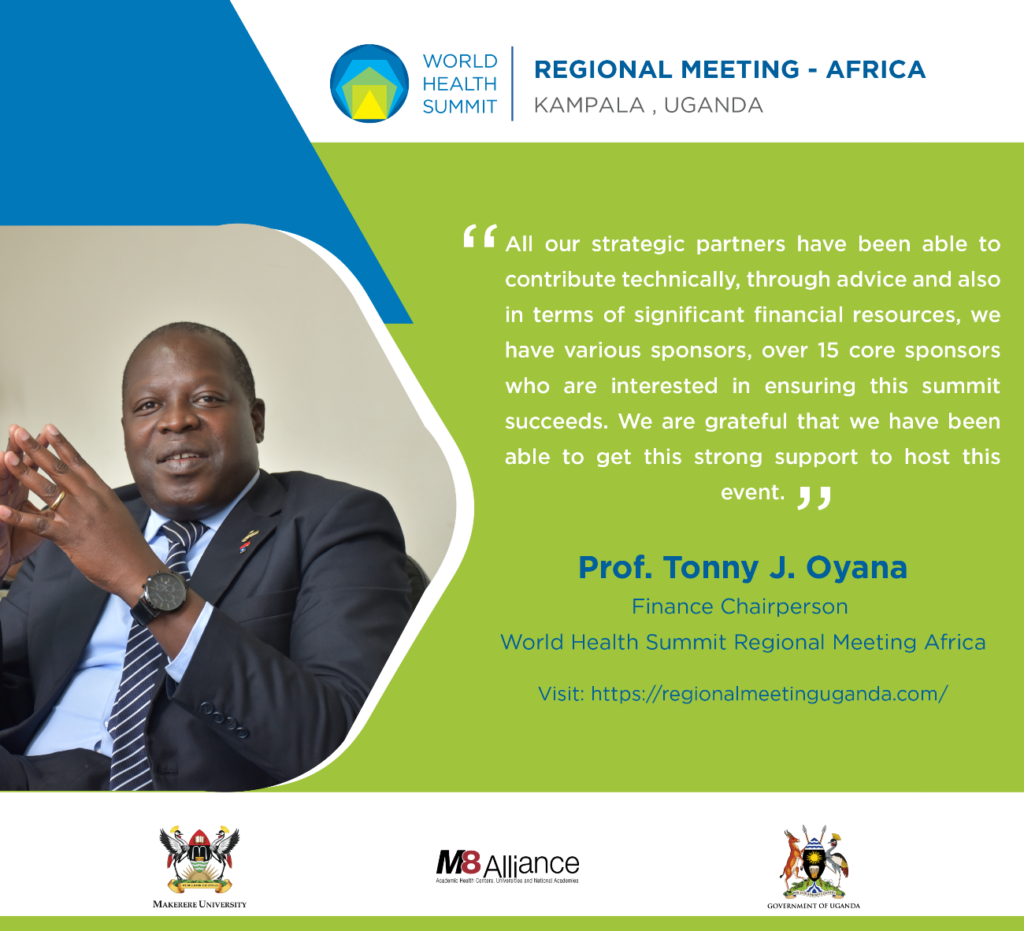 Sessions: 60% Virtual, 40% Onsite…