Mak-Freshers advised to develop a lifelong passion for learning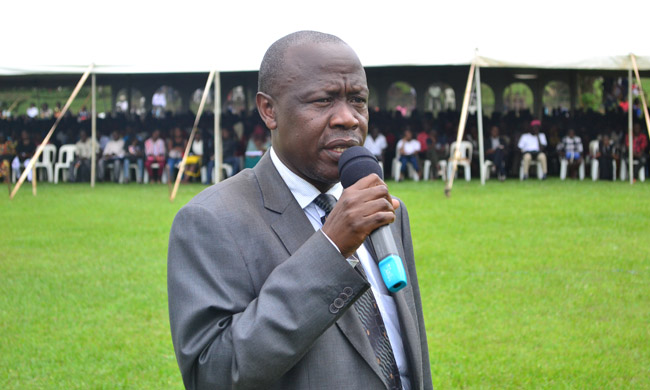 Makerere University Academic Registrar Mr. Namoah Masikye has urged students to immensely engage in the university academic activities and develop life-long passion for learning in order to succeed in academics. This was during the Makerere University new Students' Orientation that was held on Friday 18th August 2017 in Makerere University Freedom Square.
According to the Academic Registrar, developing a culture of studying, consultation as well as engaging in the academic activities of the university will not only enable the students achieve their academic goals but also provide a platform to attain good grades.
He warmly welcomed the students at Makerere University and encouraged them to maintain a self-disciplined character while at campus. The Academic Registrar mentioned the university commitment to help students create a positive university experience and he assured students of quality academic service deliverance with international standards.
"We are proud you chose to pursue your university education with us, and we are excited to help nurture your academic strengths, encourage your personal growth, and inspire your creativity. As students you are the cornerstone of our campus community and our partners in advancing Makerere University's stature as a preeminent world-class research driven university," he remarked.
He encouraged students to always keep an open mind to the unique gifts, interests and needs of those with whom they interact with. According to him, such relationships build a stronger sense of community coupled with the richness that comes from learning in a diverse environment.
He urged students to always tap into the different opportunities offered by the institution when he said, "Makerere University provides a unique opportunity for you to develop a lifelong passion for learning. We hope you will contribute your time and talent by being involved in sports activities, community services, cultural and religious activities, and many other important activities."
At the beginning of each academic year, Makerere University organizes a New Students Orientation Meeting which presents an opportunity to the University Administration to interact with new students. According to the Head Undergraduate Admissions Mr. Charles Ssentongo, during the orientation meeting students are given a comprehensive package that appeals to their academic and social wellbeing. The Management and staff interact with students in order to provide relevant information and knowledge crucial to students' stay at the University.
"The orientation also provides you with a chance to meet other incoming students. Helps you to meet new people, and to make new friends," he said.
Leading the opening prayer Mr. Mubiru John-a student from the College of Education and External Studies dedicated the Orientation meeting for students of academic Year 2017/2018 to the Almighty God, prayed for wisdom and academic excellence during their stay at the University.
Representing the Dean of Students Mr. Cyriaco Kabagambe, the Deputy Dean of Students Mr. Stephen Kateega encouraged freshers to read, understand and strictly follow the rules and regulations governing the University."We have rules and regulations you must observe. These regulations apply to all students of Makerere University," he vividly said. He encouraged students to read the Makerere University Anti Sexual Harassment Policy. In addition the Deputy Dean of Students also encouraged students to register so that they can fully be recognized as Makerere University students.
Emphasizing the need to register, the Director, Makerere University Hospital, Dr. Margret Wandera called upon the new students to register with Hospital in order to access health services. "Our responsibility is to see that students stay healthy while at the University. I therefore encourage you to report to the University Hospital for medical services," said Dr. Wandera.
In the same spirit Dr. Ruth Nalumaga from Makerere University Library who represented Dr. Helen Byamugisha-the University Librarian called upon students to register with the Makerere University Library and the college Libraries.
Representing the Makerere University Bursar Mr. Augustine Tamale, the Manager Grants and Revenue Mrs. Jackie Keirungi Ayorekire sensitized students on the importance of timely payment of University dues, proper record keeping and advised them to keep all receipts for every payment they make at the university. She warned students on forgery, impersonation and falsification documents and said, "The University emphasizes zero tolerance to forgery and it is considered as a criminal matter."
The Manager-Counselling and Guidance Centre, Makerere University, Mr. Henry Nsubuga encouraged students to fully utilize the counselling and guidance services provided at the centre to free their mind of any problems that will deter them from achieving their academic goals and objectives.
In the same spirit the Dr. Barbra Streets- a Fulbright Scholar attached to Makerere University Counseling and Guidance Centre reminded students of the importance of utilizing the counseling and guidance services saying that, "Counseling and Guidance provides a supportive environment towards career development, it helps in building ones emotion and improving relationships. Counseling and guidance also helps you renew, restore and revive who you already are," she said.
Makerere University Senior Public Relations Officer, Ms. Ritah Namisango encouraged students to take a holistic approach to life. Speaking to the freshers in the Makerere University Freedom Square, the Senior Public Relations Officer encouraged students to balance academics with other aspects of life throughout the course of their stay.
"Learn to manage your time so that you are able to participate in University activities targeting students, the various sports disciplines, and community outreach activities. Furthermore, I encourage you to join students' leadership at the School/college and Guild levels. I also appeal to you to continually harness the potential of the various networking opportunities that are freely available in the multidisciplinary multicultural Makerere Community.
On matters of security, the Chief Security Officer Makerere University , SP Jackson Mucunguzi warned freshers on conmen. Mucunguzi who has been at Makerere since 2005 cautioned female students who are likely to be lured into sexual activities over campus excitement.
Afande Mucunguzi advised students to report criminal cases and cooperate with the police officers in case of any information required. "Avoid fortune tellers and money lenders. Avoid keeping large sums of money and housing strangers in your places of residence. Report criminal cases to police officers and in case of any information required of you, be responsive," he said.
On behalf of the 83rd Makerere University Guild, H.E Kato Paul- the Guild President welcomed the new students to the great and legendary Makerere University. He urged students to take their academic studies seriously and encouraged them to fully participate in the Guild activities. The Guild President also advised the students to always contact the Guild Office for guidance on different aspects including life at campus.
Author: Esther Joyce Nakibombo-Intern MakPublic Relations Office
WHS Regional Meeting Africa 2021: Finance Chairperson's Update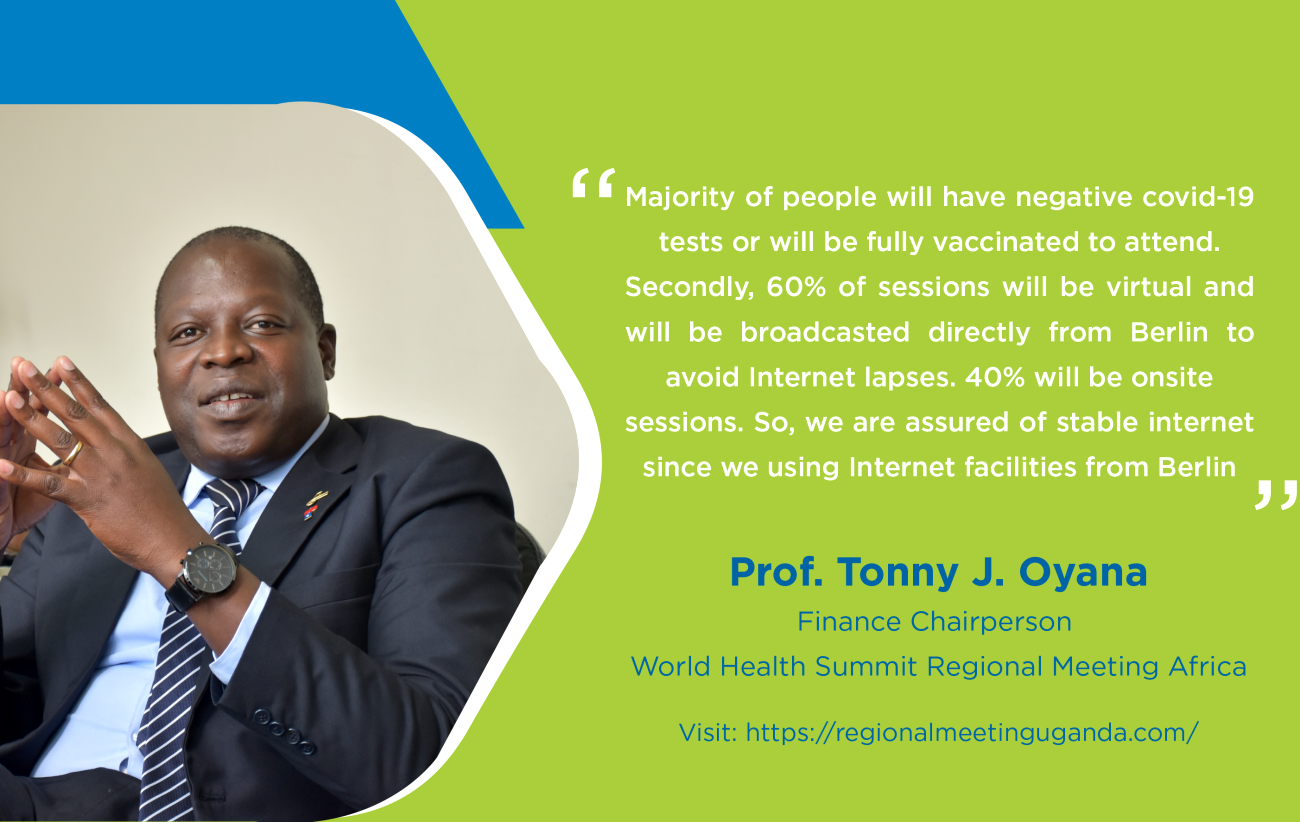 SOPs: Our plan is to have 200 sets of people in different spacious rooms…

Prof. Tonny j. oyana, finance chairperson whs regional meeting africa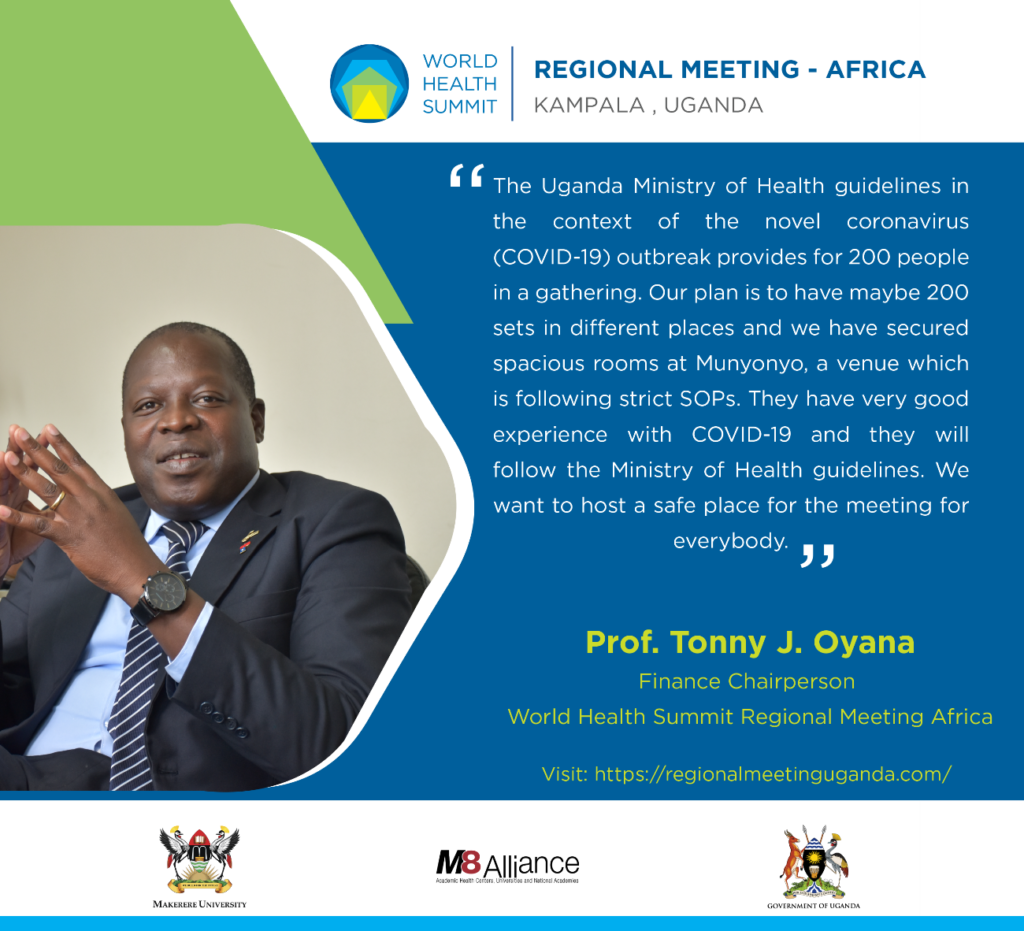 We are sincerely grateful to our sponsors…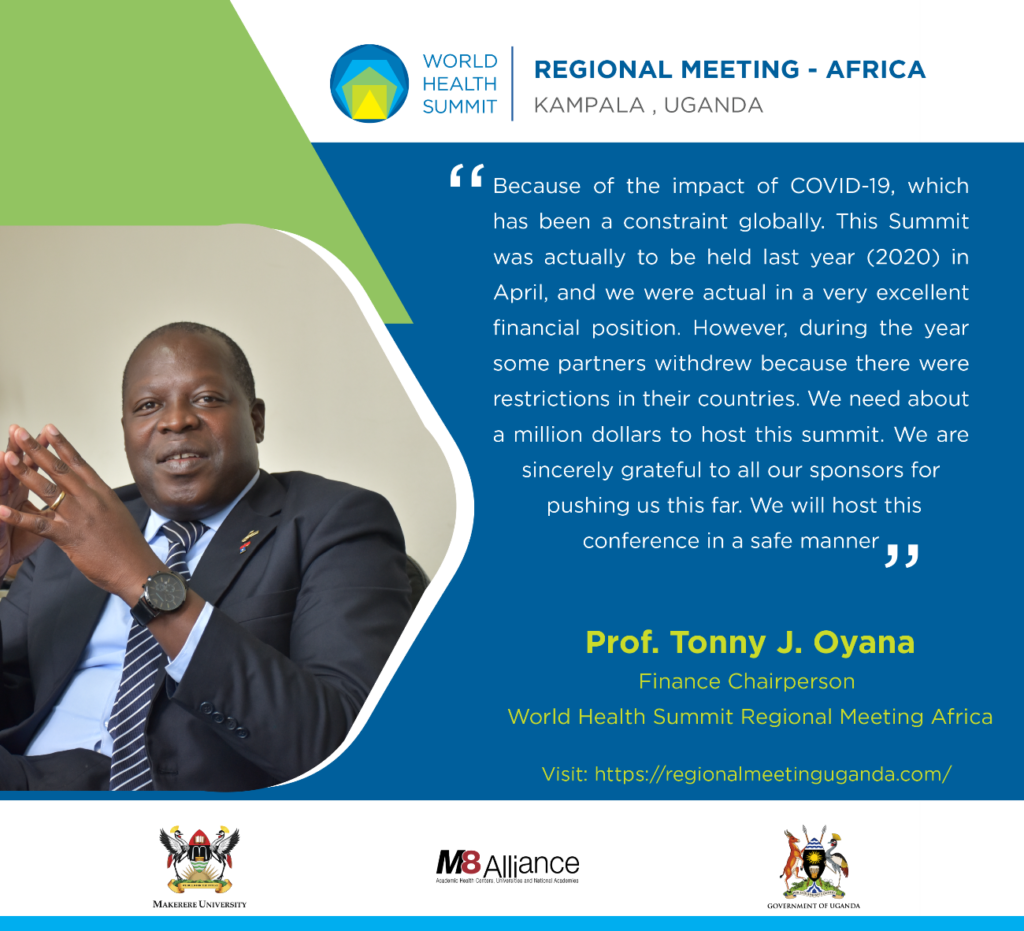 Over 15 core sponsors…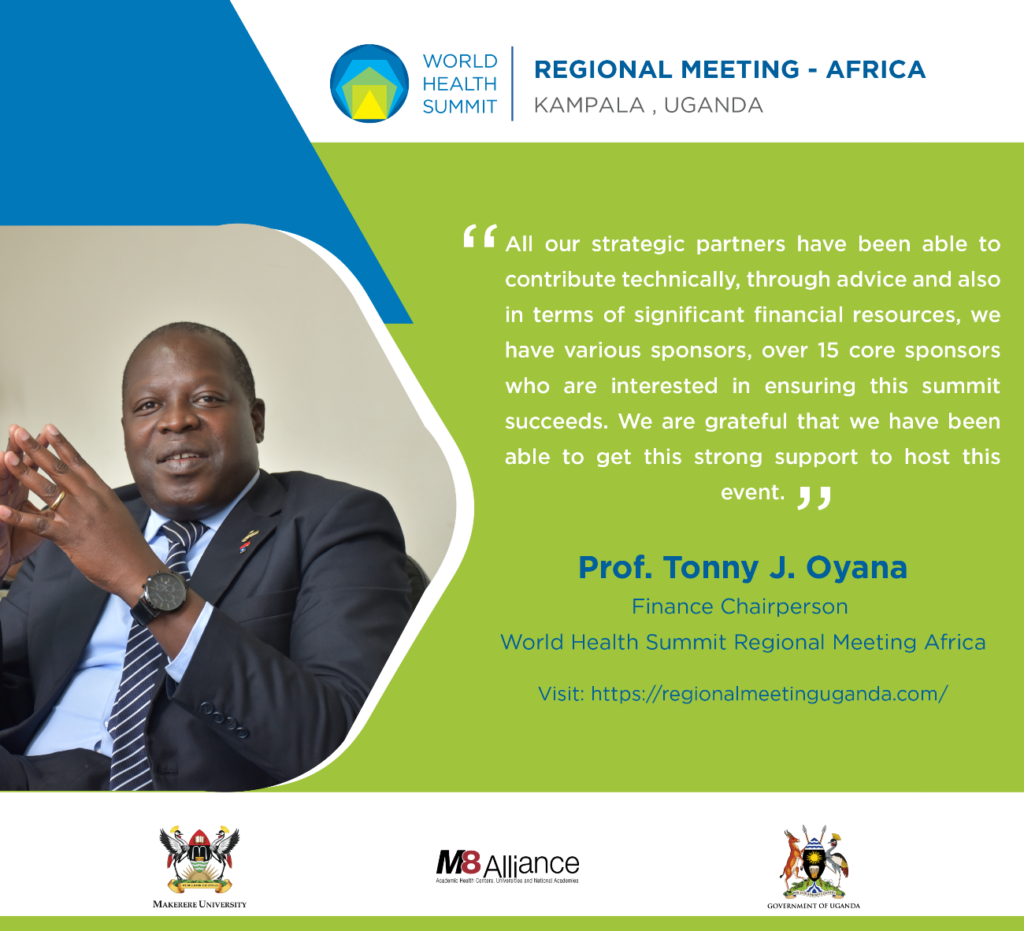 Sessions: 60% Virtual, 40% Onsite…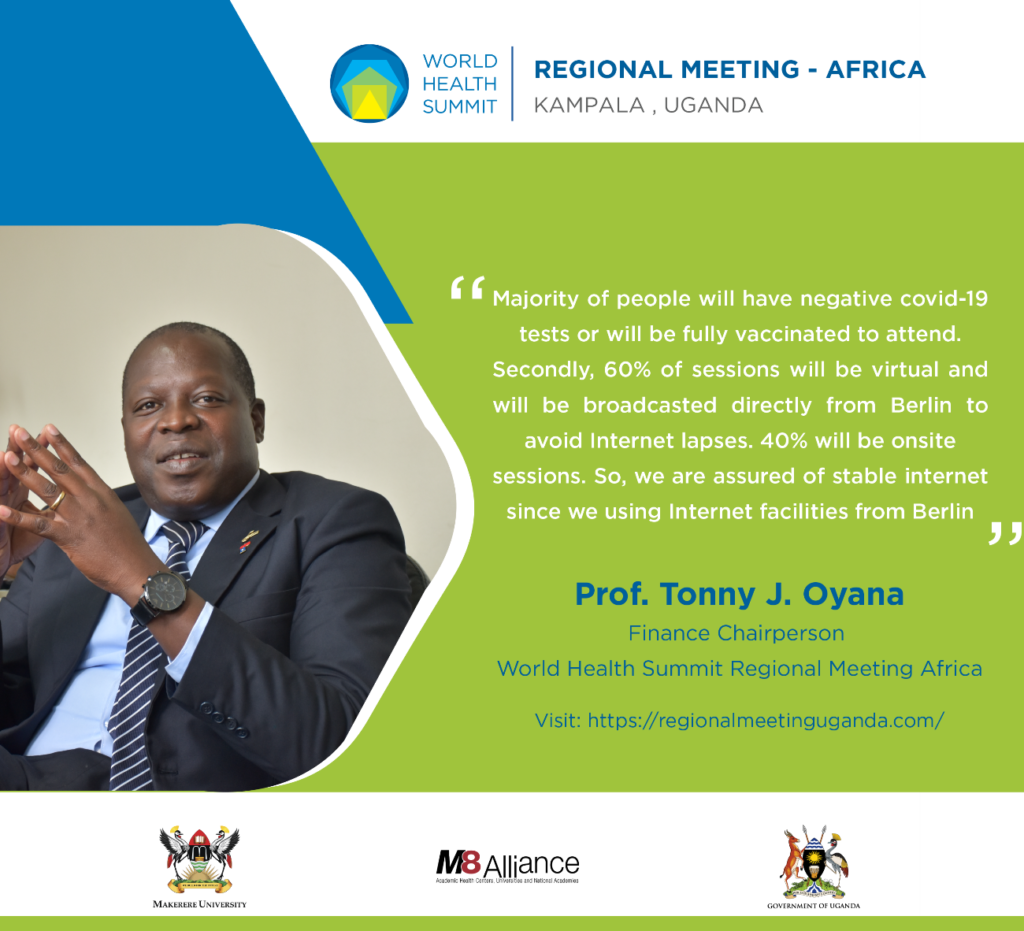 HERS-EA Fourth Leadership Academy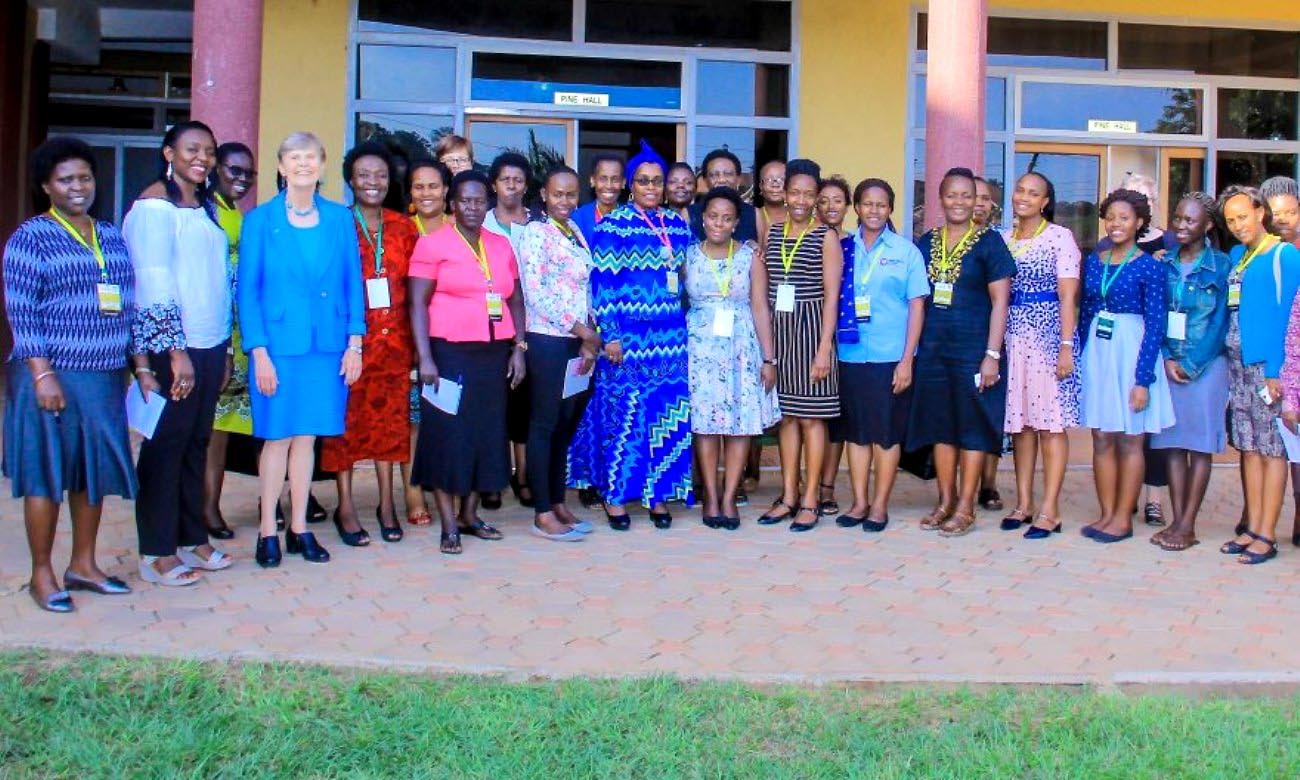 The Higher Education Resource Services-East Africa (HERS-EA) provides an intensive residential one-week leadership and management development curriculum focused on women, mainly in higher education institutions and administration.
In response to the current Covid-19 pandemic, HERS-EA Fourth Academy will be a totally virtual one. As such, the Academy previously scheduled to take place between June 28th – July 3rd has been postponed by one week to July 5th-9th. 
Theme: "Positioning Women for Leadership in Higher Education"
A. Institutional Development
1. Managing and Leading Change
2. Reframing Organizations for effective work
3. Developing Effective Partnerships in Higher Education for Women and gender focused advancement
B. Personal Development
4. Career Mapping/building dossier/personal development
5. Professional Women's economic empowerment through Enterprise development and management for profit maximization
6. Research and Publishing; Leadership and Fundraising for projects including research and publication.
C. Networking
7. The Power of Mentoring; Networking
Who Should Attend?
HERS-EA expects many diverse and dynamic women leaders to attend the ACADEMY, to share and learn from multiple institutional perspectives with guidance from women with a wealth of experience in higher education, national academic organizations, government and non- governmental organizations. Participants are expected hold mid to senior-level positions and bring expertise from all parts of a college or university. They also represent a range of national groups, ages and years of experience in higher education and other fields.
Applying to the ACADEMY:
The deadline for registration has also been extended to June 30th. For more information regarding registration, please visit the website: www.hersea.org Completed registration forms should be emailed, with a scanned payment slip to: info@hersea.org, by 5.00 p.m. on Wednesday 30th June.
A complete application includes:
a) CV
b) A self-descriptive letter (not > 500 words) to include:
Current Title (e.g. Associate Professor of Economics; Deputy Dean, e. t. c.)
Name and Contact Information for 2 Recommenders (e.g. Vice Chancellor, Head of Department, Chief Officer in your area, and/or direct supervisor)
Short- and long-term career goals
Your expectations for the HERS-EA ACADEMY.
c) Passport size photograph
d) A developmental project you have been assigned or you would like to initiate at your campus (maximum 500 words)
e) Registration fee of $100, please attach a copy of the deposit slip to your application (Bank A/C details below):
Contact Information
If you have any further questions, please email:
info[at]hersea.org or call the HERS-EA Administrator on: +256 (0)772082011 Please,also, visit the HERS-EA website for further updates: www.hersea.org.
Payment Bank Account Details:
Account Name: Higher Education Resource Service East Africa
HERS-EA US $ ACCOUNT
Name of Bank: DFCU Bank
Makerere University Branch
A/C No: 02083553153181
Swift Code: DFCUUGKA
HERS-EA UGX ACCOUNT
Name of Bank: DFCU Bank
Makerere University Branch
A/C No: 01083553153172
Mak Commissions CoVAB@50 Celebrations, Awards Certificates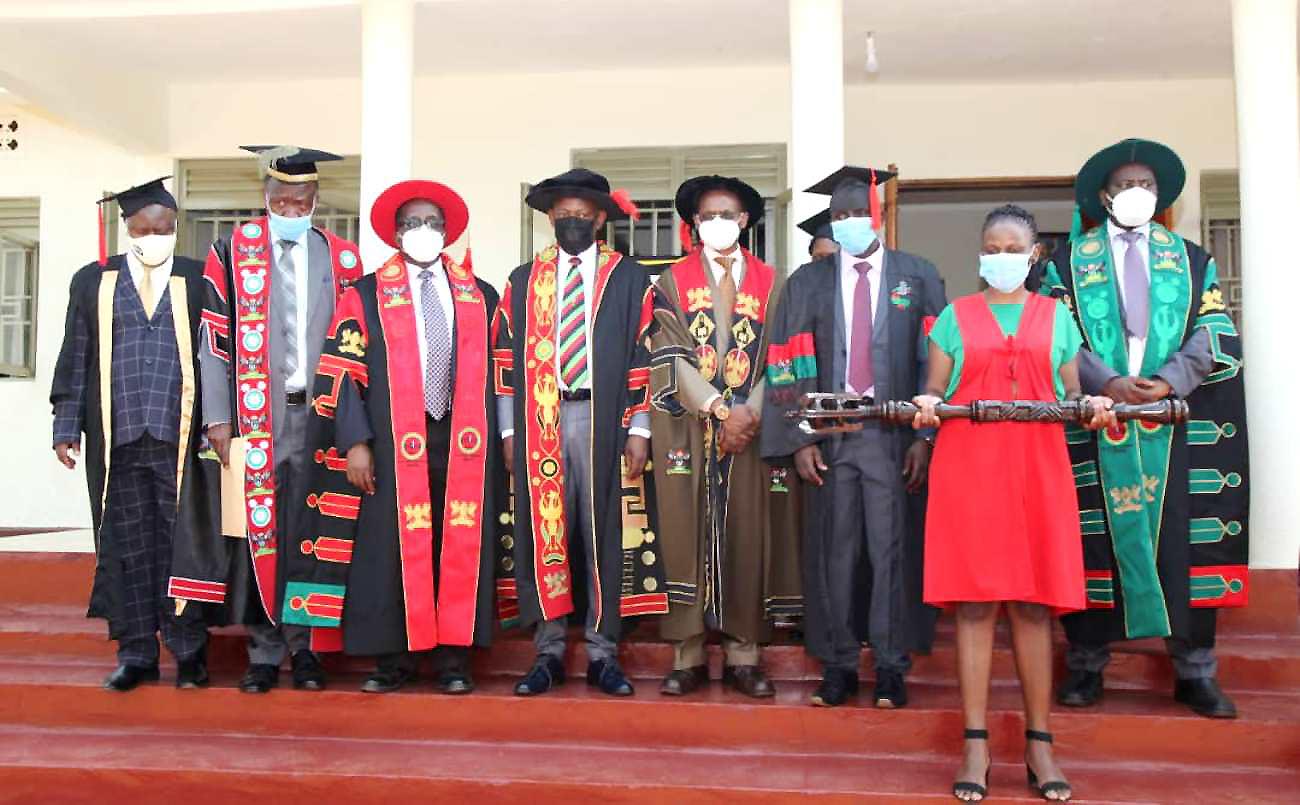 The College of Veterinary Medicine, Animal Resources and Biosecurity (CoVAB) on Thursday 17th June, 2021 commenced celebrations to mark 50 Years of Veterinary Higher Education, Science, Technology, Innovation and Services (HESTIS) in Uganda. The blended event held at the Industrial Livestock Research, Incubation and Skilling (ILRIS) Center at Nakyesasa, Namulonge as well as online was presided over by the Chancellor, Prof. Ezra Suruma and First Lady and Minister of Education and Sports (MoES), Hon. Janet Museveni both represented by the Vice Chancellor, Prof. Barnabas Nawangwe.
The event, held as part of Makerere University Centenary Celebrations (1922-2022) was a moment of celebration for 1,930 skilled livestock agribusiness entrepreneurs who were awarded certificates in recognition of completion of their respective courses. Owing to the strict Standard Operating Procedures (SOPs) instituted by the Ministry of Health (MoH) to curb the spread of COVID-19, the students from Incubation Hubs in Atiak, Butaleja, Mubende, Nakyesasa, Sheema and Wakiso were awarded their certificates virtually.
In her remarks read by Prof. Barnabas Nawangwe, Hon. Janet Museveni thanked Makerere University for supporting grassroots level development through groundbreaking innovations under the Africa Institute for Strategic Services and Development-Skills for Production Enterprise Development and Accreditation (AFRISA-SPEDA) model.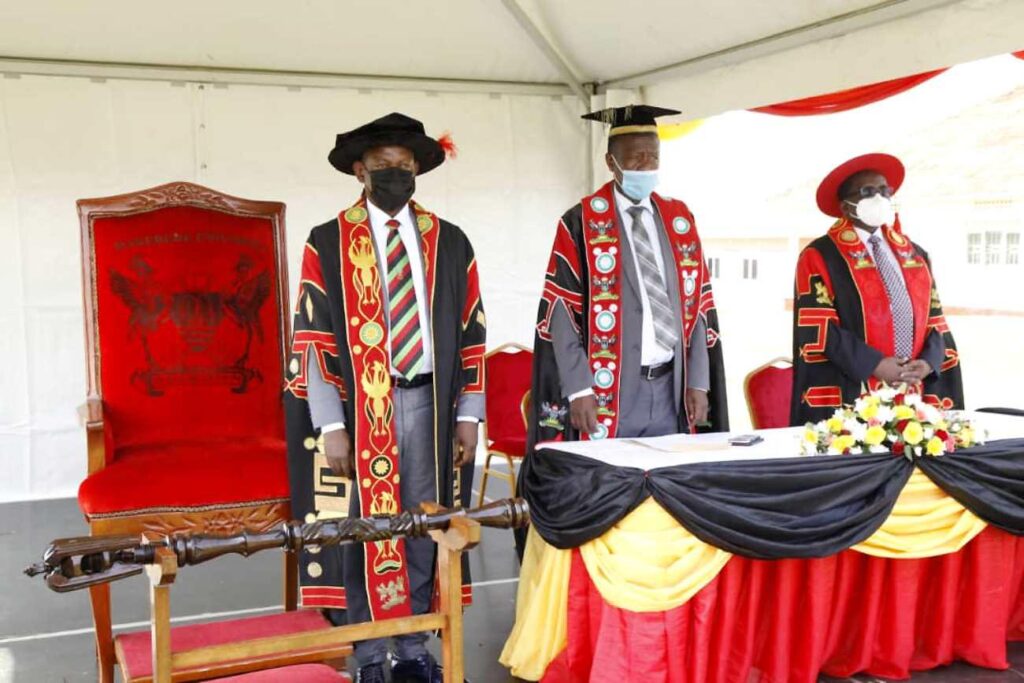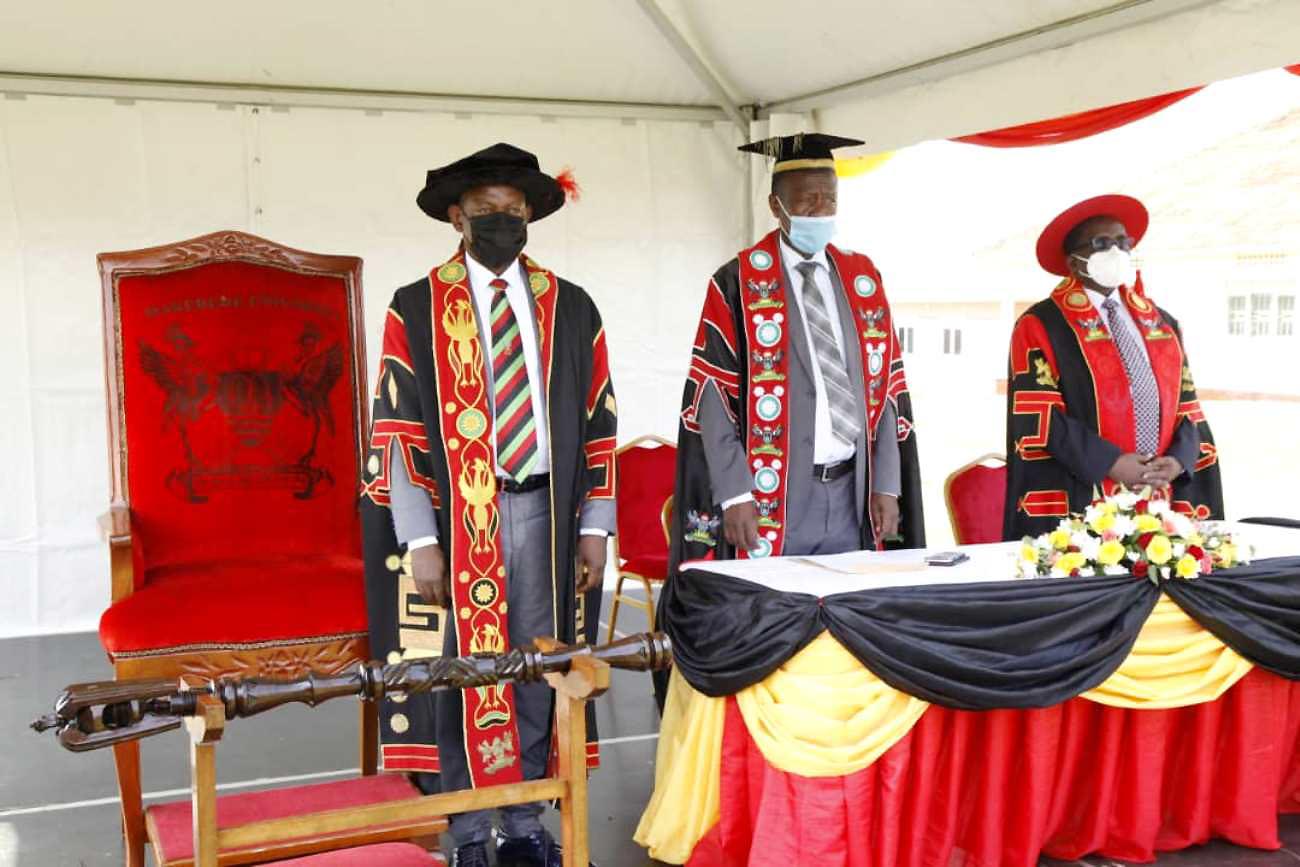 "I am extremely pleased that Makerere University, through those innovative approaches, has developed and launched the alternative approach to building human capital and transferring knowledge to enterprises in communities.
"I would like to encourage all those involved in skills development to adopt methodologies that transform those trainees that go through these programs in ways that enable them also transform the societies they live in" read the Minister's remarks.
She further noted that commissioning of the CoVAB@50 celebrations was both timely and rewarding. "The commissioning of the college innovations indeed has made meaning. This is a true path to growth of an Academic and Development College of the University, and we congratulate you again."
Addressing the congregation as Chancellor, Prof. Barnabas Nawangwe congratulated CoVAB alumna and incoming Minister of Science, Technology and Innovation (MoSTI) under the Office of the President, Dr. Monica Musenero upon her recent appointment. "We thank His Excellency the President for identifying you. Science is in good hands."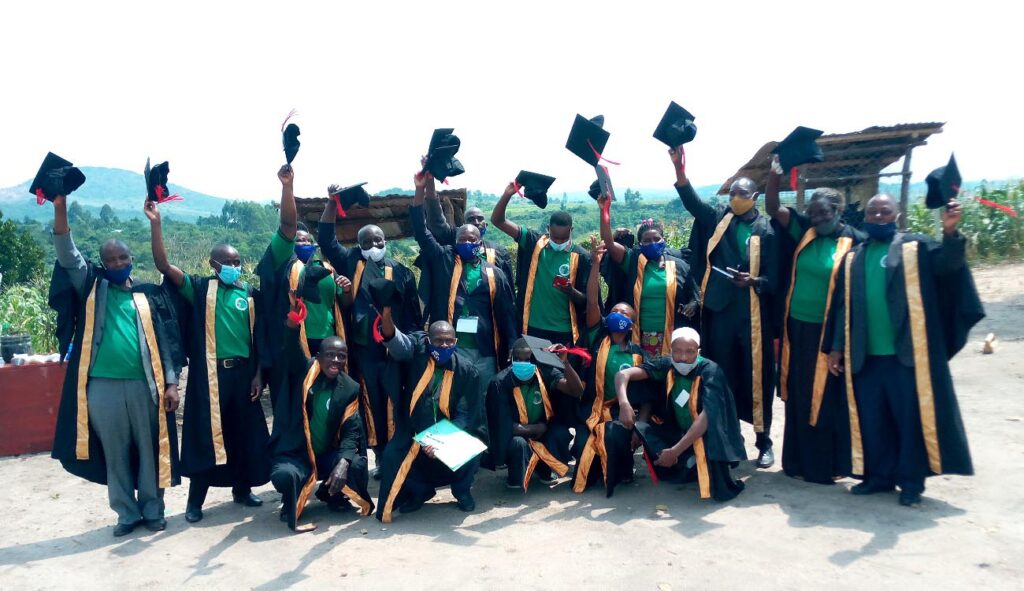 Prof. Nawangwe urged Dr. Musenero to address the structures of managing research and innovation in Uganda, "including the role of the Uganda National Council for Science and Technology and the apparent need to establish a Research Council for Uganda."
In the same breath he thanked the outgoing and pioneer Minister of Science, Technology and Innovation, Hon. Dr. Elioda Tumuwesigye, for his role in ensuring that the ministry is empowered to carry out its mandate.
The Chancellor congratulated CoVAB upon training the bulk of Veterinary Doctors in Uganda over the last 50 years and more recently, Laboratory Technologists at the highest level. He recognised Makerere University's obligation to contribute to the economic self-determination of Uganda and thanked CoVAB for conducting research that addresses hindrances to national development, especially in the livestock industry.
"The anti-tick vaccine is one of such innovations which will solve the huge problem of tick-borne diseases that have caused enormous losses to our farmers. There are many other problems on which the college is researching and we thank you for the enthusiasm" he added.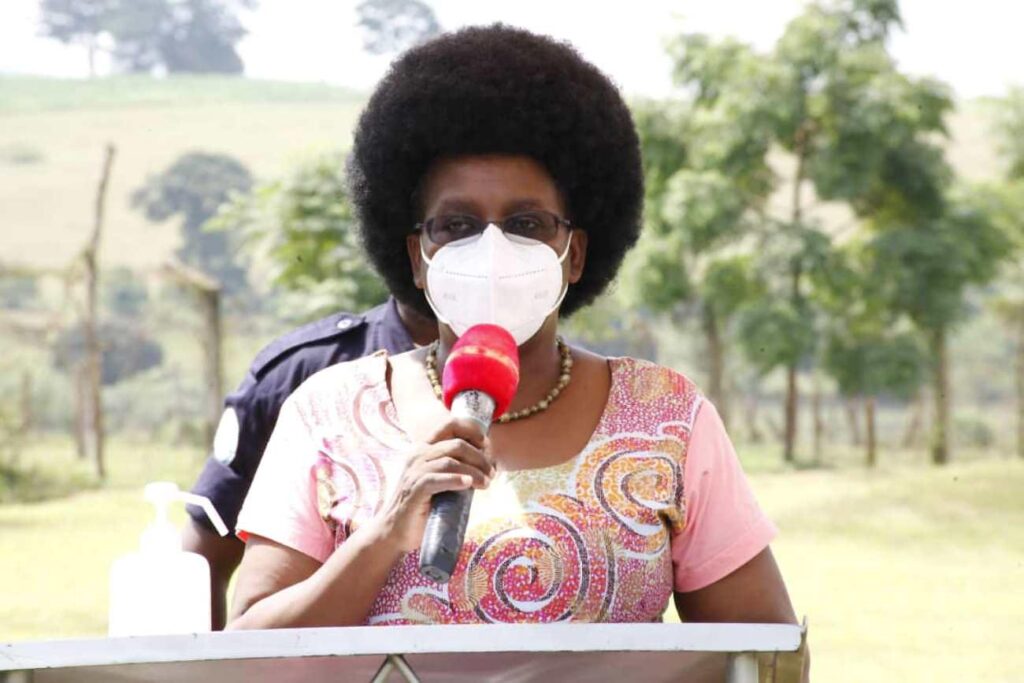 The Chancellor commended CoVAB for being the vanguard of transformation of the grassroots communities through the SPEDA model. "I urge Government to fund this important initiative so that it can more meaningfully contribute to solving the big problem of youth unemployment."
In her remarks, Dr. Monica Musenero commended the Principal, CoVAB, Prof. John David Kabasa for fulfilling the College's dream of enabling the masses who drop out of the education value chain as well as those who complete education but have no skills for livelihood, to attain certification in agribusiness entrepreneurship.
"Many people attain academic success and write papers, publish and they become professors but without demonstrable impact on their nation. You have shown by the thousands that you have touched nationwide that indeed you are a professor of national transformation. Congratulations," remarked Dr. Musenero.
She therefore congratulated the teams at CoVAB and AFRISA upon successfully conceiving and executing a model that is non-traditional, informal, not easily understood and not documented in any textbooks.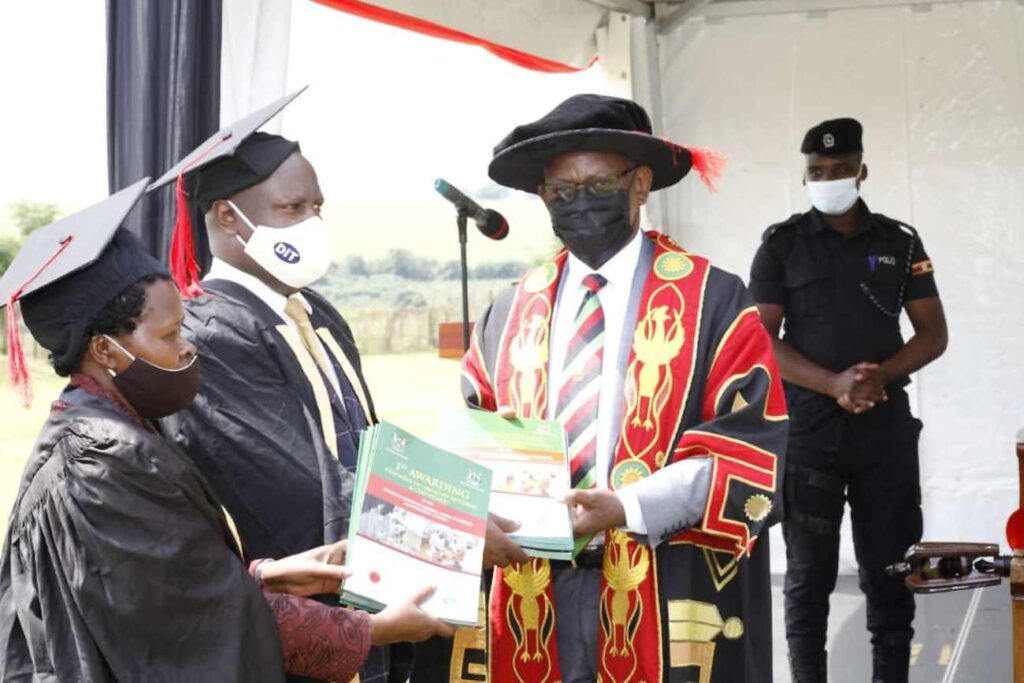 As Minister, Dr. Musenero noted that witnessing thousands of individuals from across the country whose skills had been honed through a university programme receiving certificates gave her a lot of hope and material to embark on her tenure with. "I will be looking forward to harnessing these resources as we initiate work on the next leg of Science, Technology and Innovation in the country under the President's Office."
The invitation to the Principal, CoVAB to present students for the award of the ordinary diplomas, ordinary certificates and artisan certificates was given by the Deputy Vice Chancellor (Academic Affairs), Dr. Umar Kakumba. He congratulated the awardees upon successfully completing their respective courses and graduating with evidence on an enterprise.
Prof. Kabasa clarified that the approach used to train the day's awardees was not simply a vocational skilling. "The combination of action research with knowledge transfer, skilling, plus assessment and accreditation processes done by organs like the DIT (Directorate of Industrial Training, MoES) has given us this result, for the University to provide true leadership and transformation of the community."
Present at the celebrations were the Director, DIT, MoES-Mr. Byakatonda Patrick and the Deputy Commissioner Social Services Development, MoES Madam Elizabeth Bateme who have worked through the Academic-Community-Public-Private-Partnership model to ensure that students graduate as entrepreneurs with micro enterprises.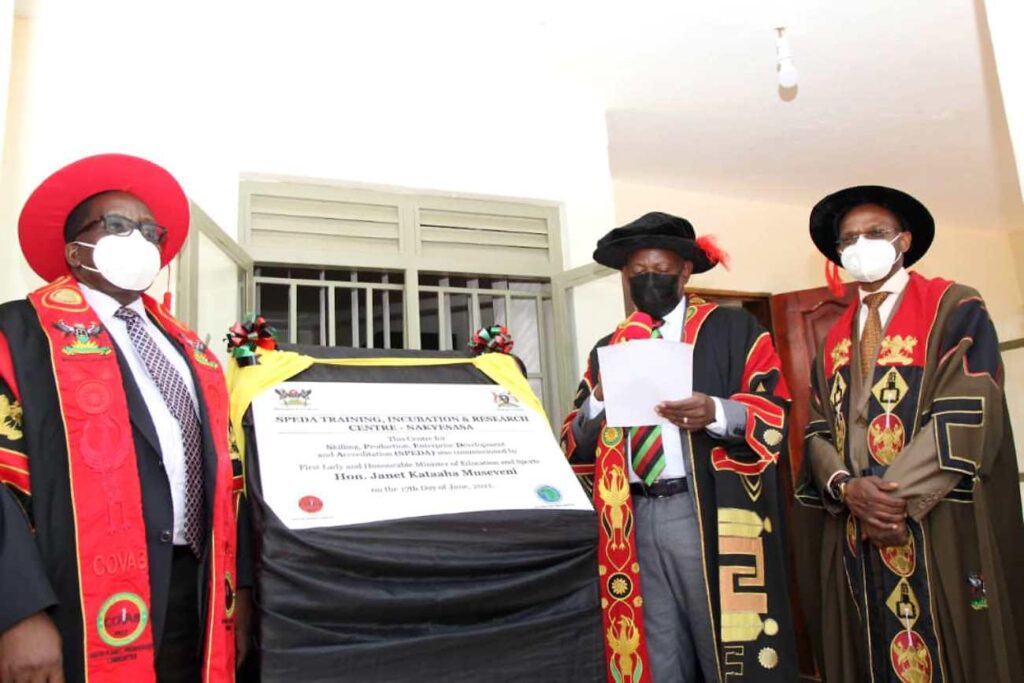 Prior to presiding over the ceremony, Prof. Barnabas Nawangwe, on behalf of the First Lady and Minister of Education and Sports officially commissioned the SPEDA Training, Incubation and Research Centre – Nakyesasa.