Mak Solar Street Lighting Project So-Lite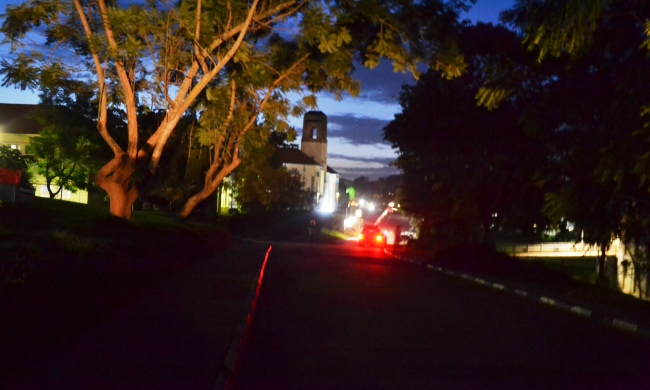 So-Lite, the "Solar Powered Street Lighting" project is a partnershp between Makerere University and SHARP Electronics Technology Limited aimed at installing solar street lighting around the Main Campus.
In preparation for the launch event due Friday 27th June 2014, the first set of lights have been installed along the University Road. Please see below for some pictures of those works.
The Advertising boxes light up as installation goes on
Cranes place fixture on concrete base
One of the streetlights at the flagpoles in front of the Main Building goes live
The View from the College of Agricultural and Environmental Sciences (CAES)
The View from across the road
The view as another fixture goes live