Makerere University Go Green Week 2018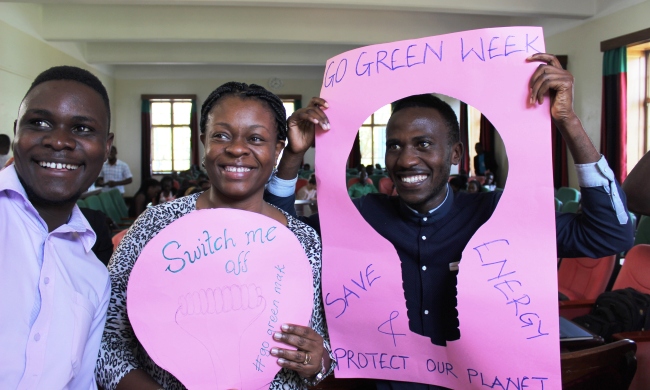 On Monday 27th February to Saturday 3rd March 2018, the SustainabilityProgram-Makerere University in collaboration with the Students Sustainability Action group (SSAG) joined other students around the world to Implement its second annual Go Green Week under this year's theme "Save Energy and Protect our Planet."
The Sustainability Program coordinated by the Planning and Development Department led by Dr Florence Nakayiwa, launched the Go Green Week last year as part of its annual projects/events with support from its partners Bangor University Sustainability Lab and Bangor University Students Union(UNDEB), who have been part of the Go Green Week UK for many years. Coordinated by People and Planet in the UK and Ireland, the Go Green Week Initiative is aimed at raising awareness and demand stronger actions to tackle climate crisis.
The aim of this year's theme,"Save Energy and Protect our Planet" was to create awareness about sustainable energy efficiency practices within the University and encourage behavioural change towards energy use and management. The activities of the Go Green Week and this year's theme were working towards addressing Sustainable Development Goal 7 which states, "Ensure access to affordable, reliable, sustainable and modern energy for all."
Coordinated by the Sustainability Program Coordinator Ms Pamela N Matovu, students took the lead to implement activities throughout the week that promoted sustainable energy efficiency practices as an action towards combating climate change. The activities were focused on 2 major aspects; Energy efficiency awareness and behavioural change towards energy use, and a campaign to use energy efficiency equipment in Makerere University. The awareness campaign was enhanced by the World-Wide Fund Uganda who actively participated and provided energy efficiency and environment advise to students during the think tank session.
Throughout the week, the following activities were implemented;
Day 1 was the Official Opening of Mak Go Green Week;"Save Energy and Protect our Planet"
This was officiated by the Eng. Christine Kakeeto, Director of Estates & Works Department and in attendance was the Mr. Emmanuel Aupal, Partnership and Fundraising Manager of World Wide Fund Uganda (WWF) and Ms. Flavia Ajambo, Public Relations, CREEC. This also involved students placing stickers with energy efficiency and behavioural change messages in various places within the University. Students also made pledges on what they will commit on doing within the University and community.
Day 2: Social Media Campaign
Students shared their views about energy efficiency on social media using the #GoGreenMak, #Carnifal (a Go Green event at Bangor University) and further shared their views on the Students for Sustainability at Makerere University Facebook page. https://www.facebook.com/studentsforsustainabilitymak/
The views shared on social media attracted 3220views around the world and inspired discussion about energy efficiency by students and other people that engaged with the event online.
Day 3: Think Tank session
84 Students from the different disciplines, staff and a team from World Wide Fund- Uganda participated in the first Think Tank Session, which was aimed at bringing students together with staff and other stakeholders to discuss issues about how energy inefficiency affects the environment and wastes money, and then discuss practical solutions to improve energy efficiency within the University and within their communities. The Think Tank Session was led by Ms. Pamela N Matovu, the Coordinator of the Sustainability Program, and chaired by Ms. Rachael Nuwagaba Kapasi, Lecturer at School of Psychology. The presentation was developed by Aaron Acuda the leader of the Students Sustainability Action Group (SSAG) a student of Environmental Sciences and presented by Julian Bulyaba a student of Psychology and Osito Jacob a student of Environmental Sciences. The presentation focused on the cost of energy to the University and how poor energy use behaviours affect the environment and waste money that would otherwise to be used to meet other needs.
The presentations revealed how energy is managed in various buildings in the University and the cost of energy to the University per month was revealed which was a shock to everyone. These facts inspired a discussion to find practical solutions to improve energy efficiency within the University and in turn in their homes and communities. A team from the World-Wide Fund-Uganda provided more awareness about the issues of energy and environment and shared information about protecting the environment through energy efficient management and use of clean energy.
Days 4 and 5: Switch Off Campaign
Students participated in the SWITCH OFF CAMPAIGN by switching off any unused energy consumption equipment i.e. lights, computers, phones, TVs, kettles, radios among others.
Day 6: Briquette Training:
Students were trained in making briquettes with the aim of equipping them with hands on skills that can enable them start up their businesses or help them understand more about how they can deal with their organic waste in an environmentally friendly manner. This was organized by Makerere University Waste Research Association in partnership with Department of Environmental Management Students Association.
As a result of the Go Green Week, the Sustainability Program is going to work with students and relevant staff to review or study existing energy audits and explore more ways of complimenting it to ensure that there is sustainable efficiency and management within the university; and engage in awareness and behavioural change activities or campaigns targeting students and staff to promote efficient use and management of energy in the University.
Partners of the Go Green Week
The Go Green Week at Makerere was organized by the Sustainability Program- coordinated by the Planning and Development Department, in collaboration with the Estates & Works Department, Students Sustainability Action Group, Students Guild-83rd Guild, Ministry of Estates & Environment; and supported by Sustainability Lab- Bangor University, UNDEB- Student Union Bangor and World-Wide Fund for Nature (WWF) Uganda.
Authored By: Pamela N Matovu, Coordinator- Sustainability Program, Makerere University.
A Successful Ph.D. Defense by Vianney Andrew Yiga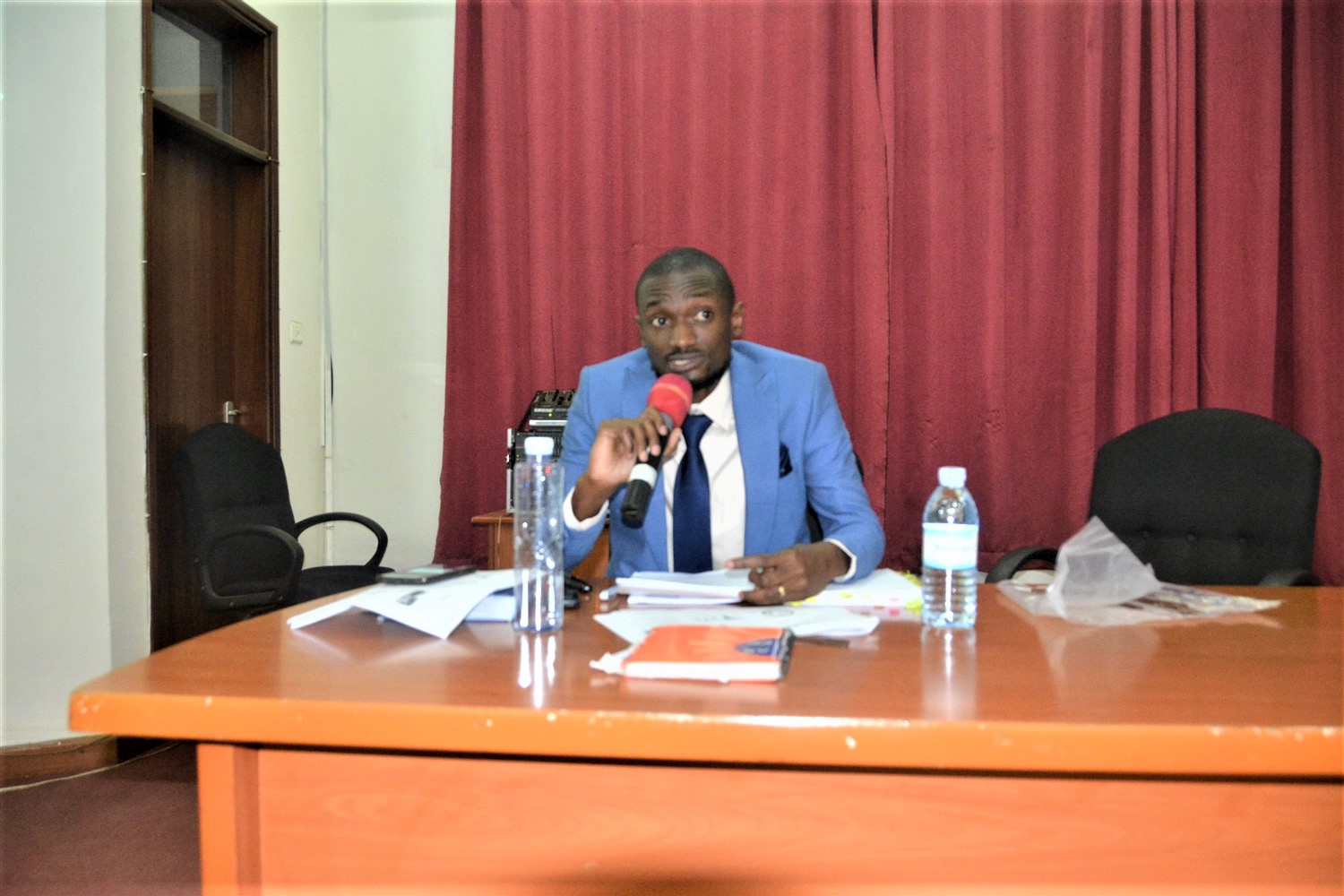 The CEDAT community is proud to share our congratulations to Vianney Andrew Yiga following his successful Ph.D. defense that happened yesterday Monday 3rd October 2022 at the College of Engineering, Design, Art, and Technology (CEDAT).
His Thesis was titled; Thermal Stability of Fiber- Reinforced Polylactic Acid Composites for Flameretarded Applications.
The candidate was supervised by Eng. Dr. Michael Lubwama and Eng. Dr. Peter W. Olupot both from the Department of Mechanical Engineering, at CEDAT.
Dr. John Wasswa, Department of Chemistry, College of Natural Sciences (CONAS), Makerere University was the opponent that interrogated the candidate to enable a clear understanding of the study.
Makerere University Launches National Parenting Draft Manual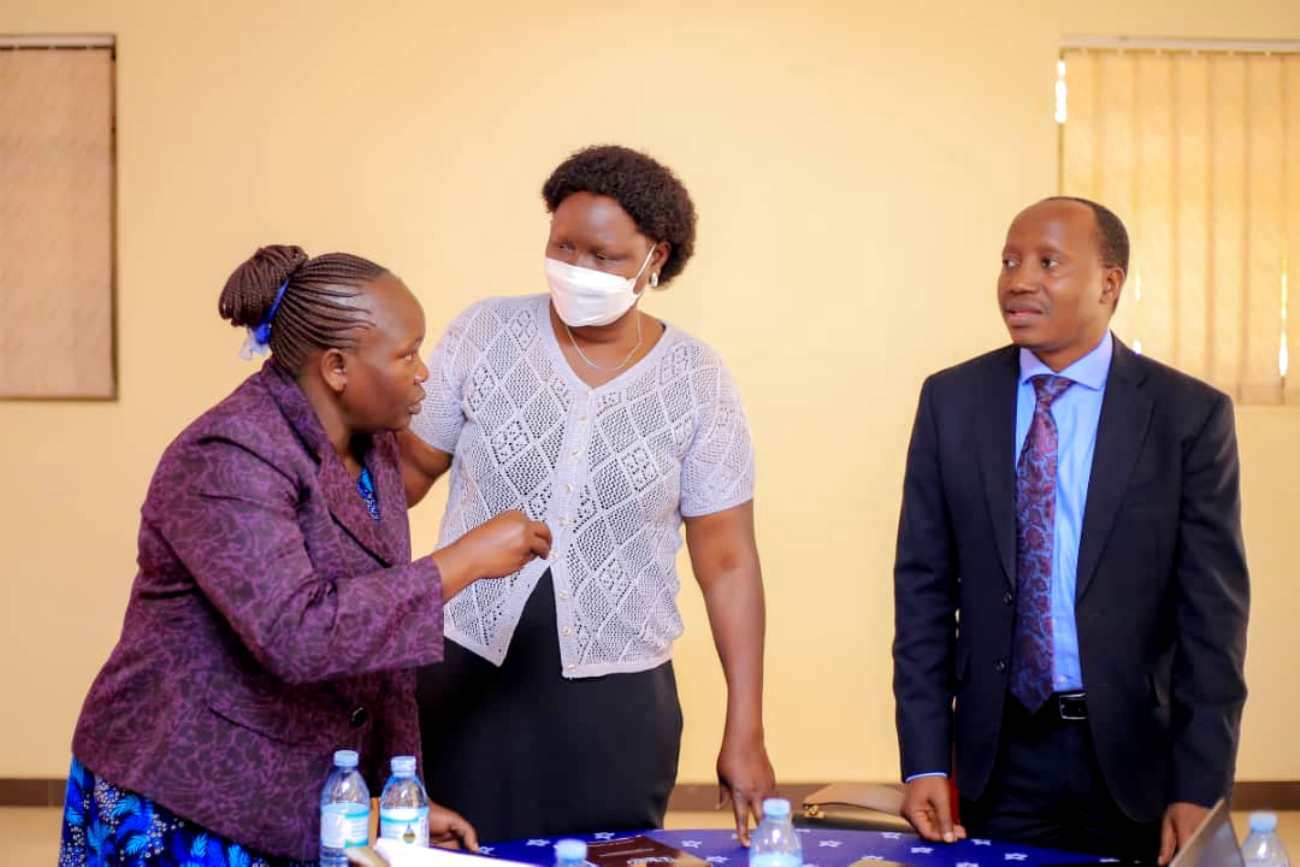 By Agnes Namaganda
On July 22nd 2022, Makerere University–Child Health and Development Centre (Mak–CHDC) launched a draft manual for the National Parenting Standards. The Centre has been working together with the Ministry of Gender, Labour and Social Development (MGLSD) with funding from UNICEF (United Nations Children's Emergency Fund), to develop standards that are agreeable to all organisations in the country that are involved in parenting work. The draft manual was being presented to members of a consortium that brings together all these organisations together, called the Parenting Agenda Consortium.
"We produce many documents and they are shelved," Irene Ayot Chono, who was speaking on behalf of UNICEF said. "We hope that this document will not be one of them," she emphasized.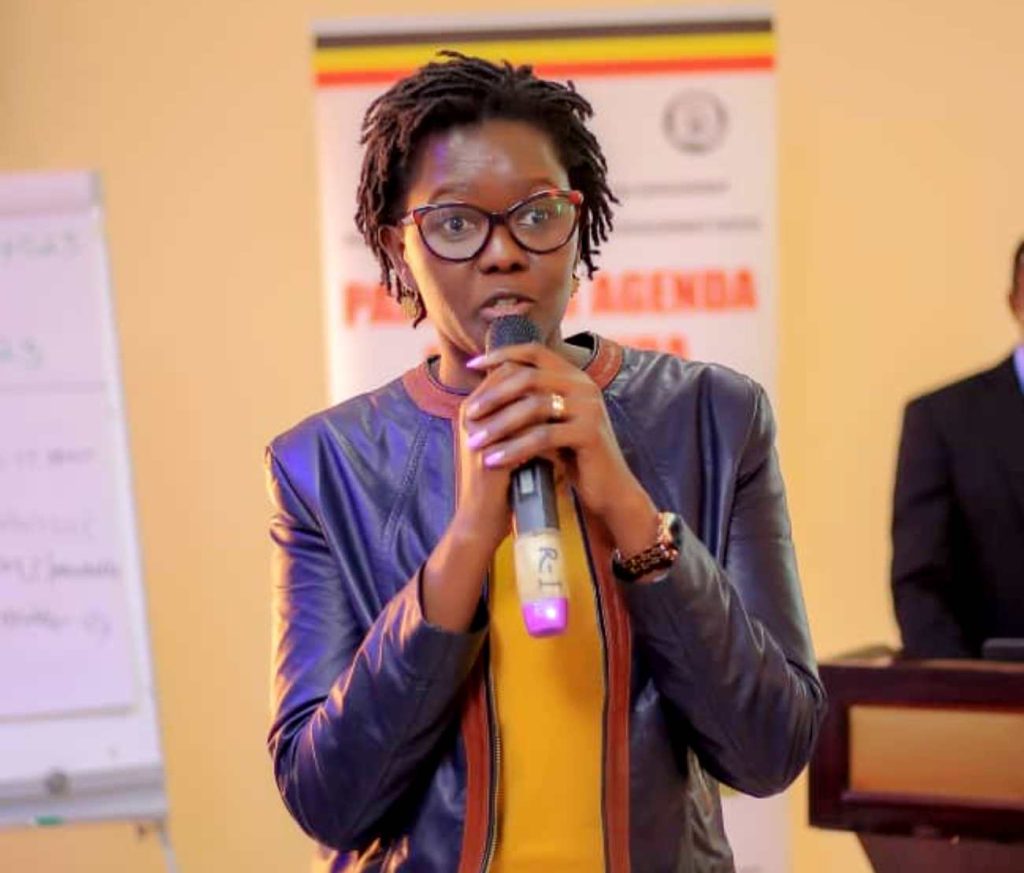 Dr. Godfrey Siu, the Principal Investigator from Mak-CHDC who presented the draft manual to participants, emphasized that if any organization is doing parenting work, there should be a minimum package that they should offer.
Draft Manual Content
The manual which will have several modules. These modules will be delivered face-to-face in 1.5 hour sessions. Some of these include; Module 6 which will focus on "understanding responsible masculinity and fatherhood" and on "understanding the concept of head of family."The draft manual also proposed that Module 11 focuses on Parenting in the 21st Century. Some of the sessions in this module will include Children and Technology, Contemporary Influence on Children and Modernity, Culture and Morality.Module 9 will focus on Parenting for Adolescents and some of the suggested sessions within this module are Needs for Adolescents and The Art of Communicating with Adolescents. Module 5 will focus on Preventing Violent Parenting and Promoting Alternative Discipline Strategies while Module 10 will be about Parenting to Address the Mental Health for Children and Adults.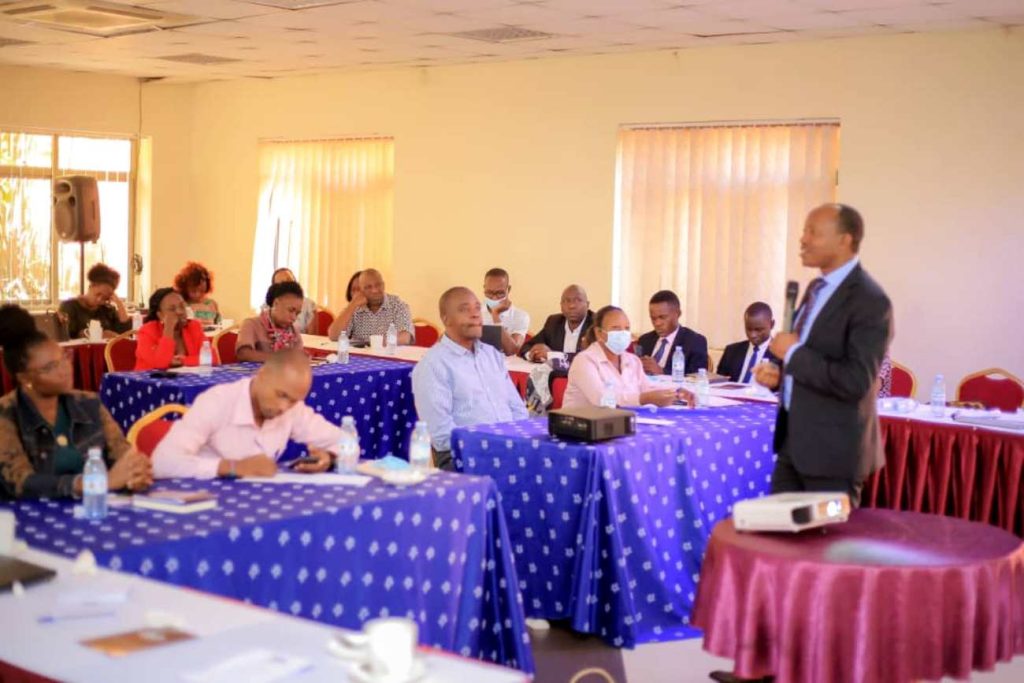 Participants' suggestions
After the presentation, participants raised several suggestions for discussion and consideration. These included whether there should be a module on spirituality since Uganda is a strongly religious nation. There was also the concern of how children in remand homes should be parented. Another concern raised by a participant was as to whether teachers who make an undeniable contribution to parenting, should be taken through the parenting manual.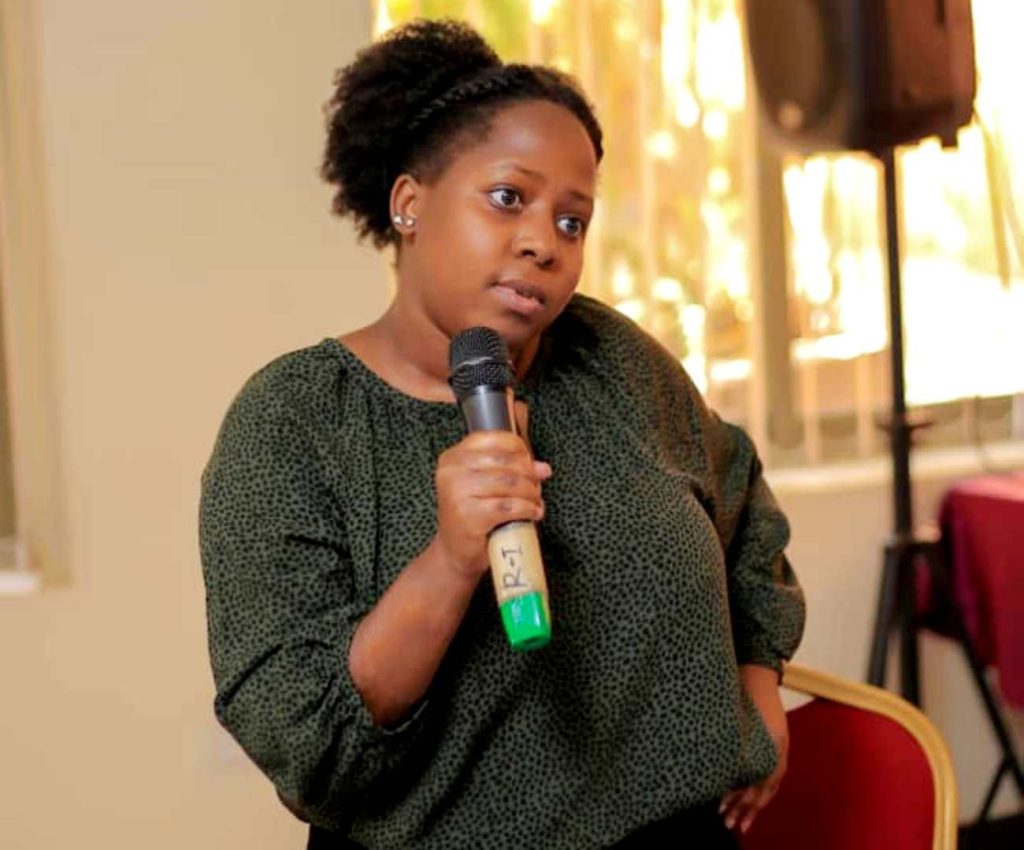 In her closing remarks, Ms. Juliana Naumo Akoryo, the Director of Cultural Affairs at the Ministry of Gender, Labour and Social Development (MGLSD) said that the manual is for the parenting organisations to utilize and not for MGLSD.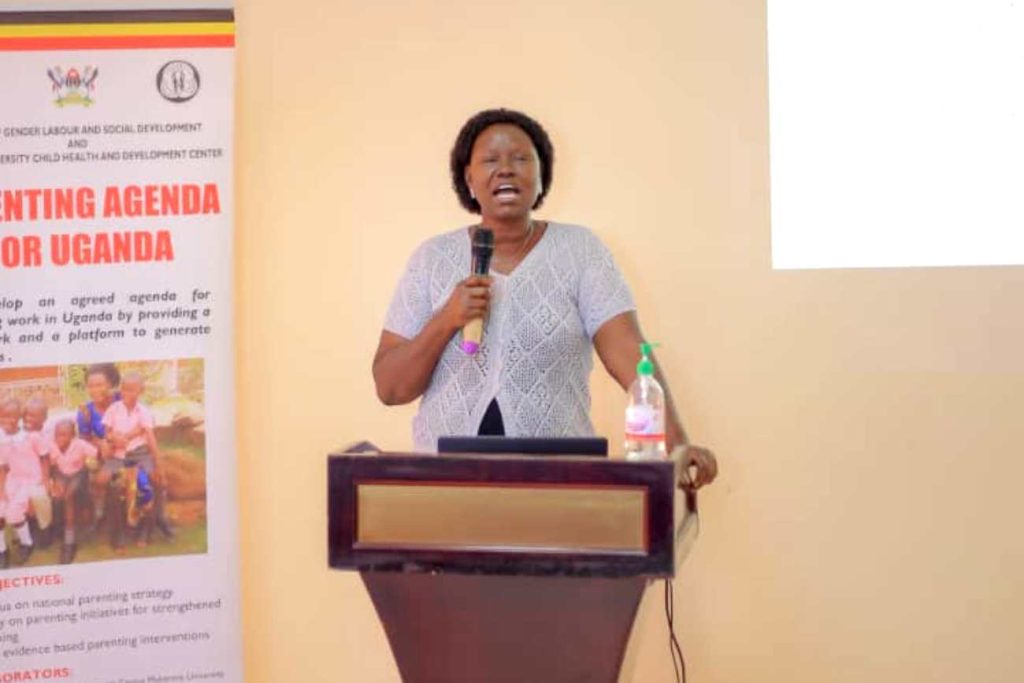 Ms. Chono also adjured the team behind the manual to use picture illustrations in the manual that can be relatable by the Ugandan parents.
Contact: Agnes Namaganda – agnesvioletnamaganda@gmail.com
Launch of Mak-RIF Round 4 Awards & PhD Call for Proposals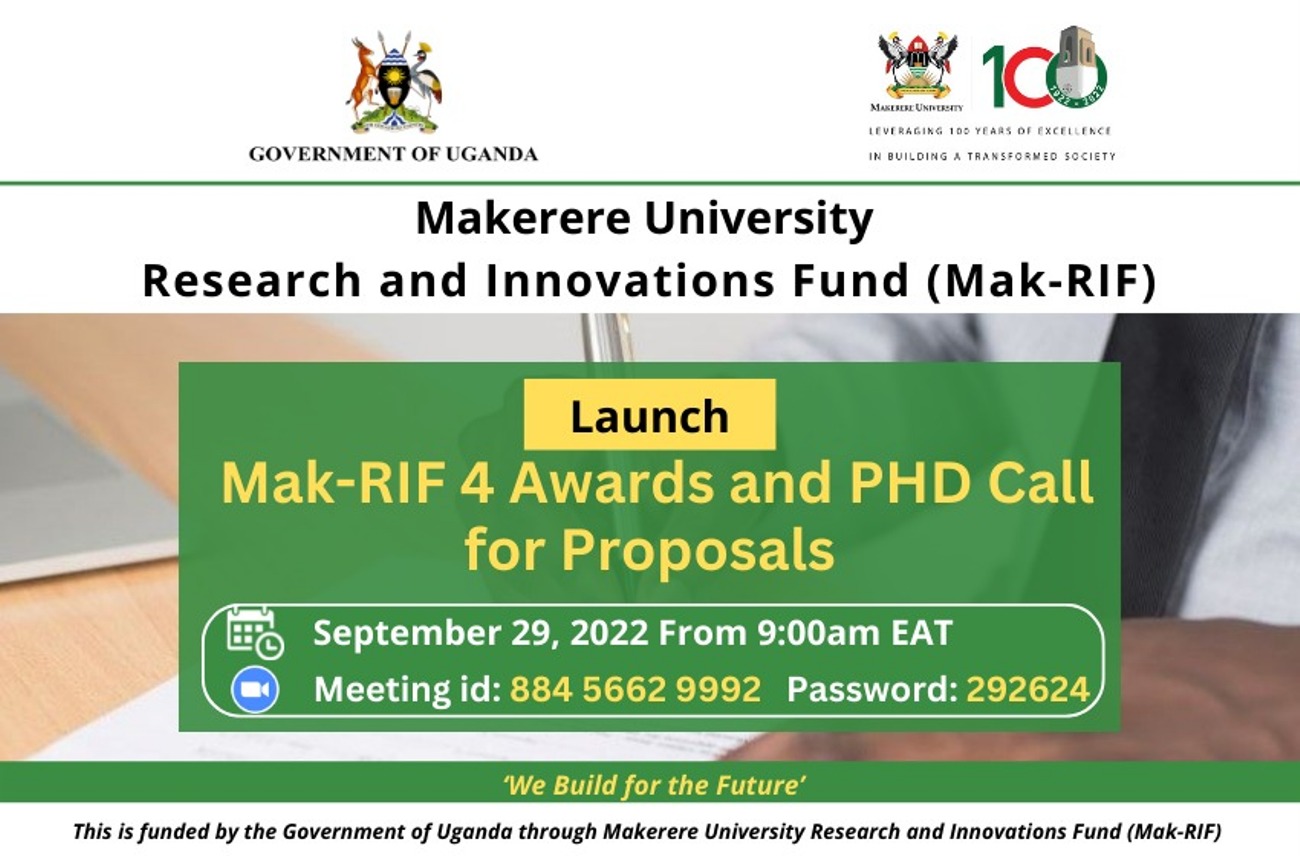 Makerere University received funding from the Government of the Republic of Uganda, earmarked to support high impact Research and Innovations. This unique initiative arose after engagements between the top University Management and the Government of Uganda. This fund illustrates the increasing importance that the Government attaches to Research and Innovation as a driver of development and transformation. The objective of the fund is to increase the local generation of translatable research and scalable innovations that address key gaps required to drive Uganda's development agenda. 
In the Financial years 2019/2020, 2020/2021 and 2021/2022 the Government of the Republic of Uganda through Mak-RIF has funded implementation of over 750 multidisciplinary research and innovations within the various Colleges, while engaging multiple stakeholders within and outside Makerere University. The Grants Management Committee (GMC) has finalized the award process for the Mak-RIF round 4 call for funding for this Financial Year 2022/2023.
The Grants Management Committee (GMC) hereby invites you to the Launch of the Mak-RIF Round 4 awards and PhD Call for Proposals scheduled to take place tomorrow Thursday 29th September 2022 from 9:00 to 10:00 a.m. EAT. 
Please use the following details to join the launch.
Register in advance for this meeting:
https://us06web.zoom.us/meeting/register/tZwpcu-urDIjE9ZgxdsbEmA2IkNMMiJVECt_ 
Meeting ID: 884 5662 9992
Password: 292624